Great Study Habits are
Productive
You need to have some great study habits, self-management and time-management skills. They can boost my productivity.
Being a Self-disciplined Student
In AS Level grade, I have been elected🎖️ by and entered📥 my school's student union👨‍👩‍👧‍👦, acting as an inspector🔍 of disciplines📝.
Following rules only for inspections only disrespects inspectors' hard work without any positive impacts.
How to be Self-disciplined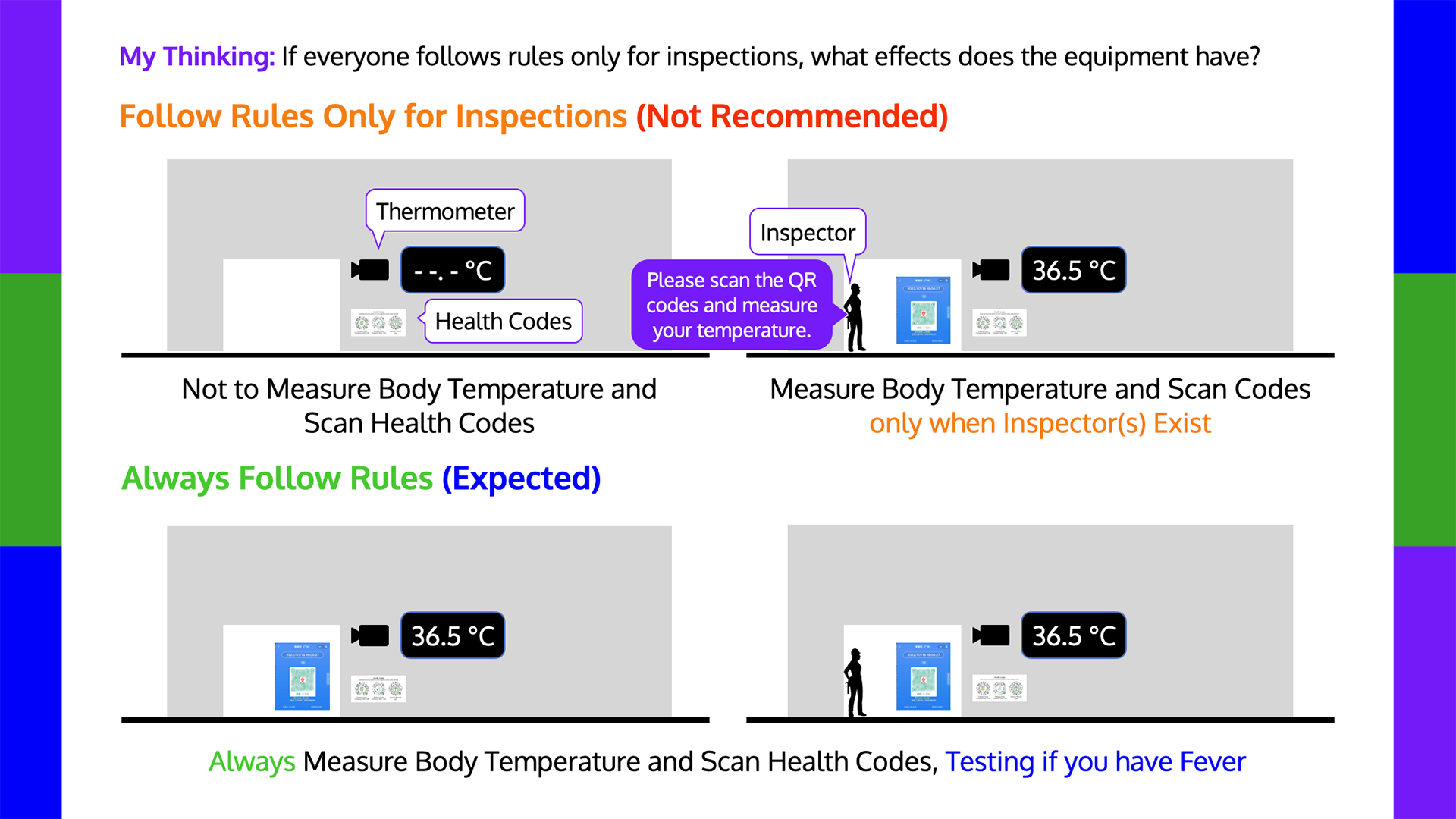 My New "4BST" Study Technique
In my last (invited) Study Tips Sharing lectures, I shared my new "4BST" (like "for British Summer Time") stduy technique.
Be Hydrated
Block out Distractions
Be Well-prepared
Be Organised
Sleep Early and Get up Early
Take Exercise
Study Tips Lectures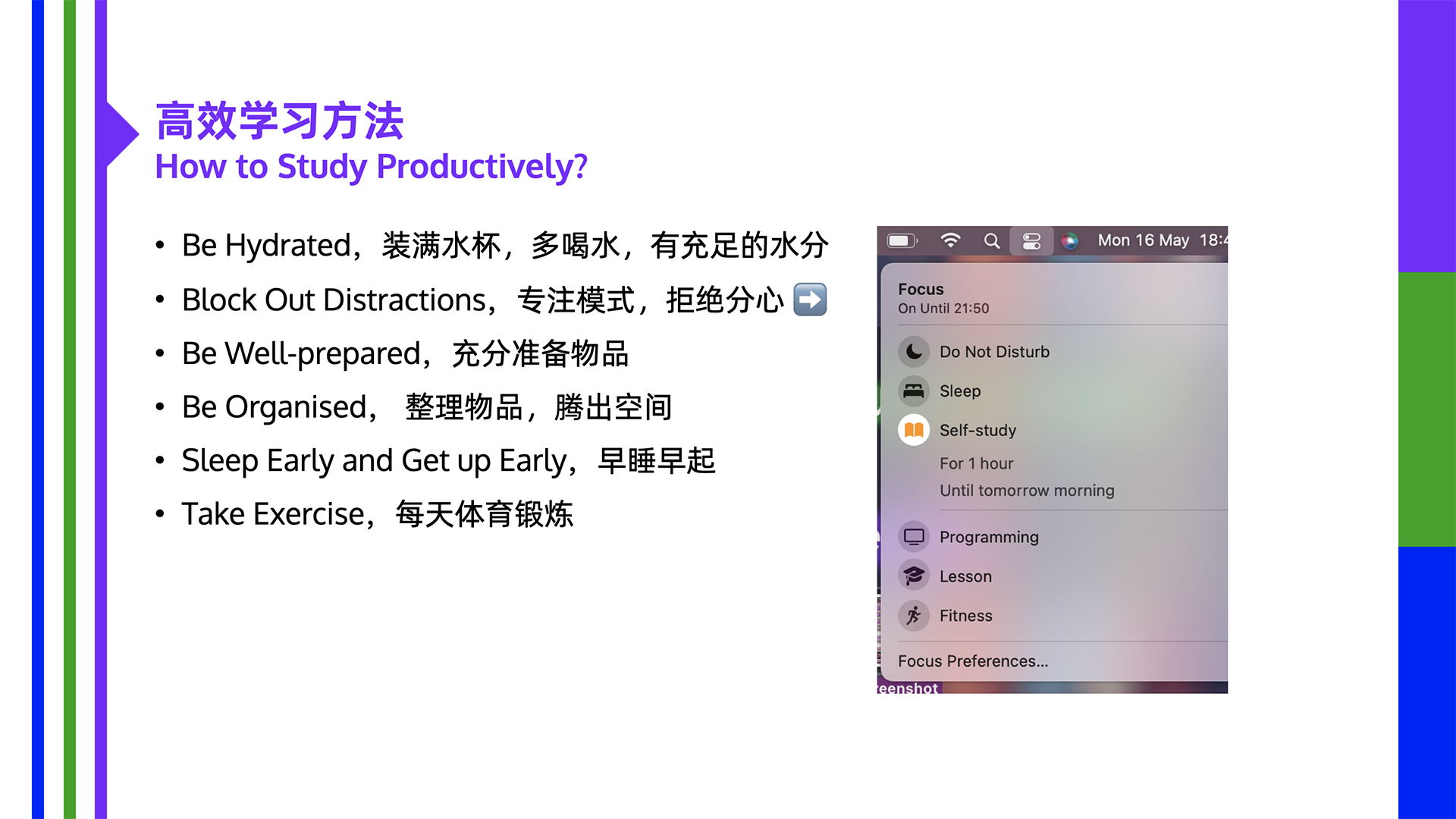 Make Daily Goals, Burn like Coals
Setting daily goals🏆 can encourage you to study diligently💡. You cannot pursue yourself⚡️ without goals.
Final goals can also motivate yourself to study hard every day📆 towards your terminals🏁 in this year.
My Latest Plan/Goals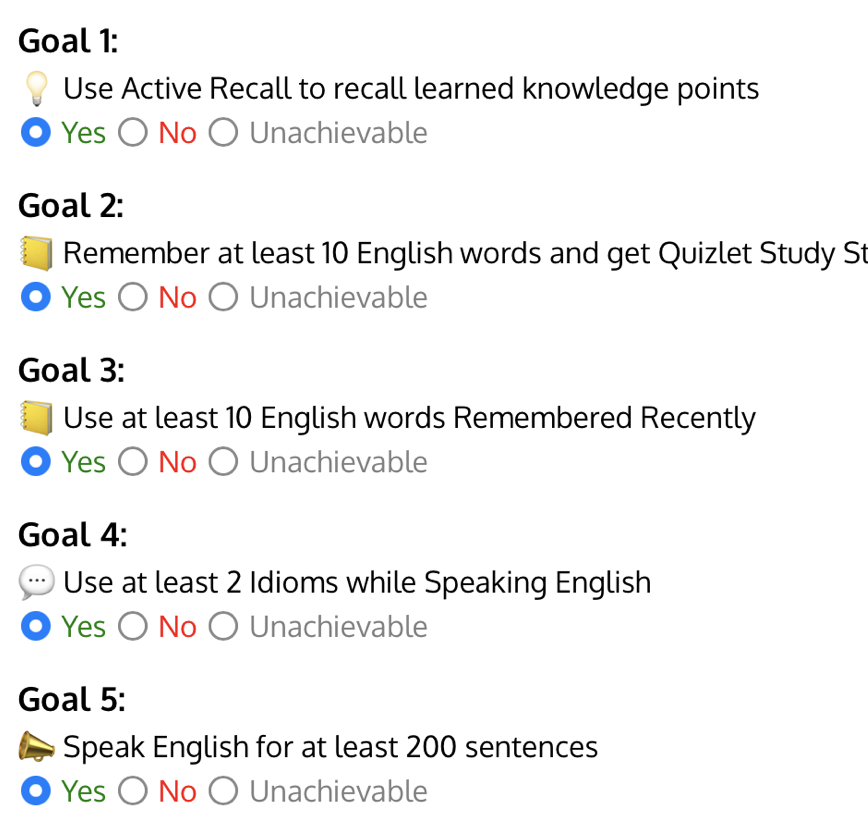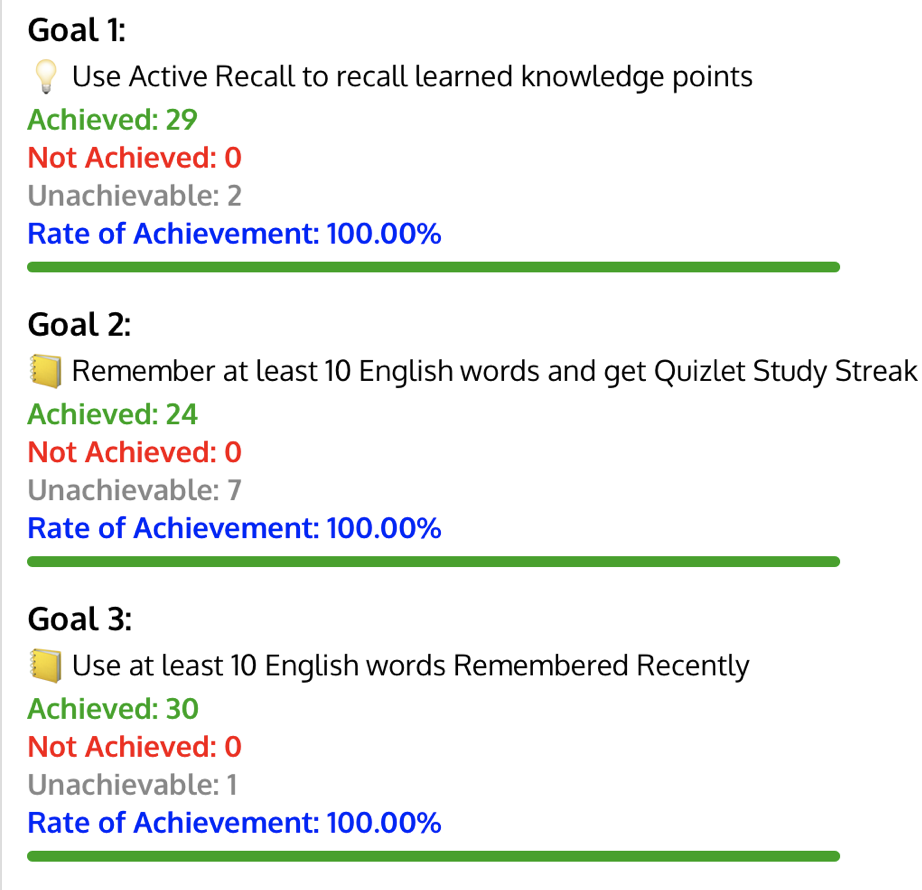 Utilise Free Time
The time during the day is limited⌛️ but you always have free time⏳ while you are waiting in a queue, staying at home due to pandemic, and so on.
So, what do you usually do in your free time?
Students always study in their free time🔋, doing some activities related to studying. They may listen to English audio🎧, remember words📒, and so on.
As well as waiting in a queue, you also can use the time on transportations whether you are going somewhere by car🚙, bus🚌, underground🚇, train🚆, and plane✈️.
Learn More
Discover and Share Knowledge in Real Life
It is very important to apply🔬 knowledge in real life while studying. Not only can it help you understand knowledge🎓 easily but also we can share📤 it with others.
I always discover🔍 and share📤 academic knowledge with other students while travelling or going outside, so I can study and relax🏝️ at the same time. By the way, other students can correct✅ my errors❌.
For example, I insert📥 related knowledge🎓 into Green Boxes in my articles and vlogs.
Learn More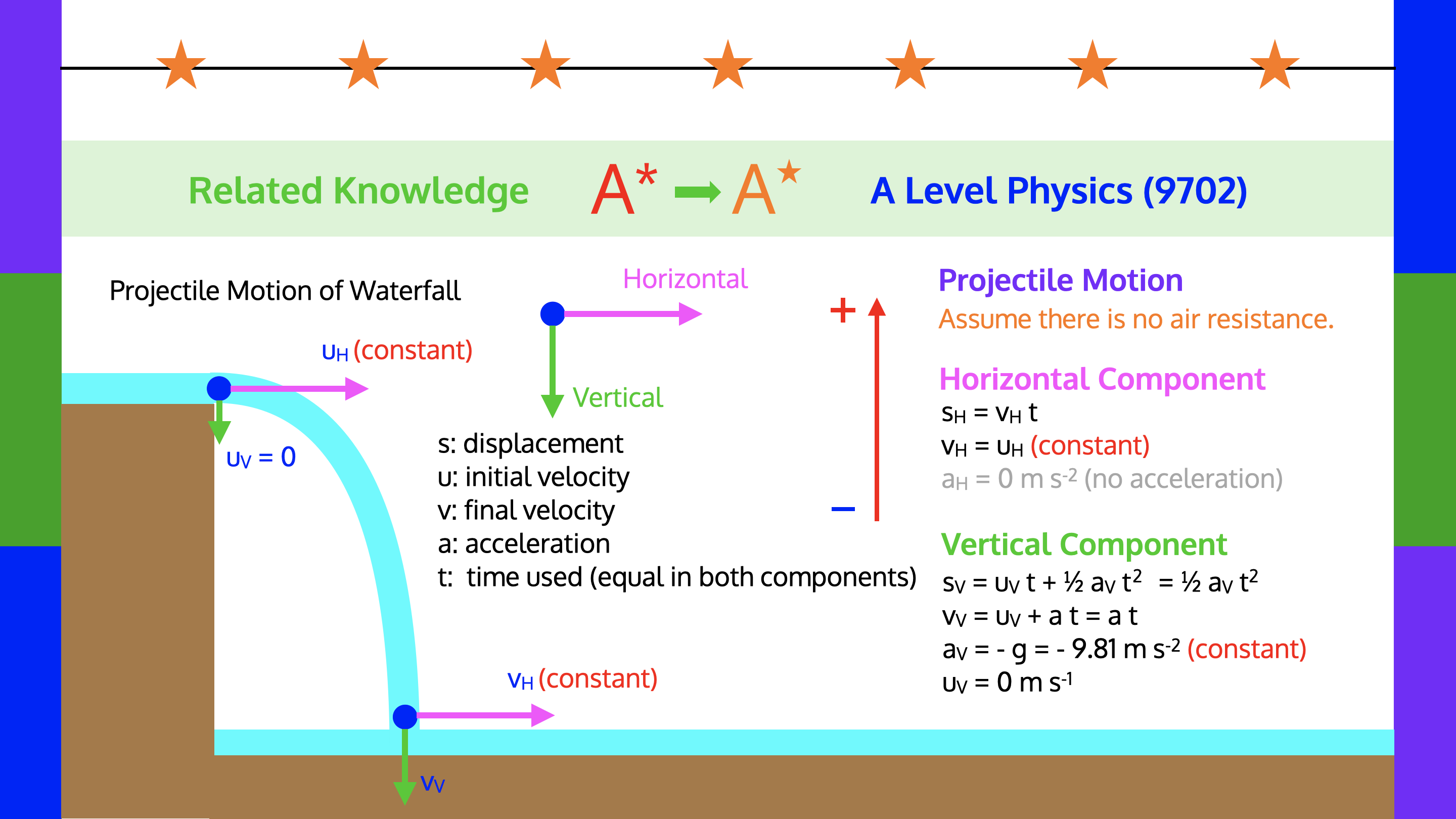 Organise your Cables
Are the cables🔌 in your bedroom messy? Messy cables can lower your productivity since it occupies more studying spaces📦.
Now, it's time to organise✨ your cables.
You can use some tapes and bandages to put many cables together🪢 so the volume occupied will be smaller🔗.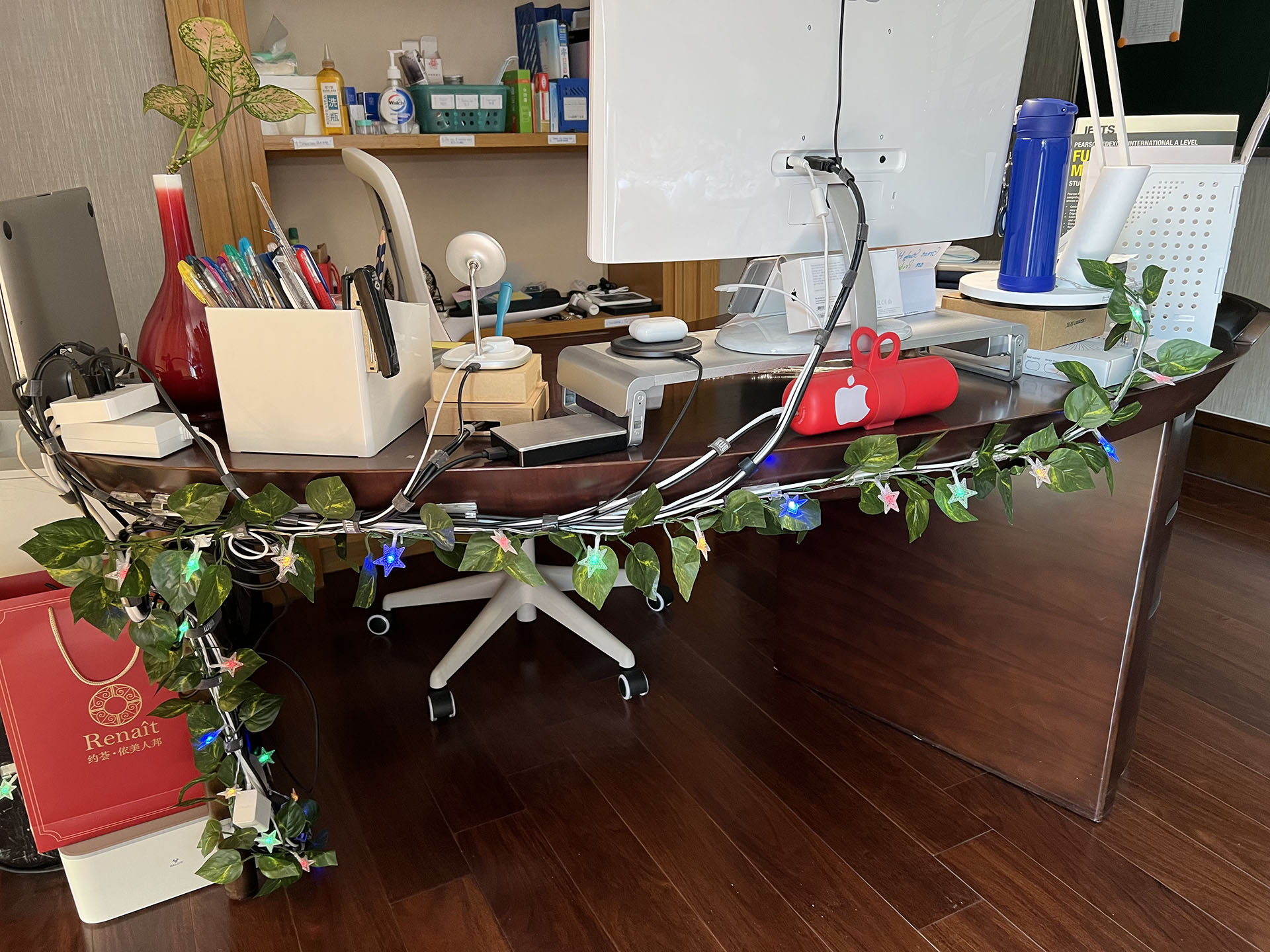 All Articles about Study Habits by Date
What do Students do in their Free Time to Study and Overtake Others?


18 Feb. 2023
My 5 Requirements on Studying | How to be a Self-disciplined Student?


12 Feb. 2023
Why Students Need to Discover and Share Knowledge in Real Life?


12 Feb. 2023
How to Study Productively and Concentrate during Online Lessons?


1 Dec. 2022
How I Overtook Others and got A* from D after Failing Exams?


12 Nov. 2022
Going Back to School 2022 | What to Prepare for your New A Level Year?


17 Aug. 2022
8 Tips to Study Productively at Home


3 Jul. 2022
My 2022 Study Plan and Goals | Getting Ready for New Year


14 Jun. 2022