Since 2019, I have been inventing my study tools and habits to boost my productivity and scores. I found 9 of them are less likely to appear in other sources.
I didn't study well in primary school, but I have overtaken others in the past few years. So, I have invented my methodology to boost my efficiency.
Today, I am going to tell you the 9 study tools and habits I have invented that are not commonly used by other students in chronological order. Here we go!
Why do I Invent Study Techniques?
During the 3-year history of my website, from 2019 to 2022, I have been sharing my invented study techniques.
In 2019, I was in Grade 8 in my junior high school where electronic devices were not allowed, so I tended to invent some techniques to enhance my scores.
I was unable to find information on the Internet, so this has led to lack of information. I even didn't know that others already have their techniques.
Learn How did I Overtake Others
My website was previously a simple hybrid personal blog in 2019, but it has been changed to a study tips sharing website in 2020, called: Ken's Study Journey, sharing my invented tools to help others.
Now, I will both keep inventing my techniques and use other's. A few techniques are adopted from other sources.
In addition, I have strong creativity, so I design not only study tools but also my website and Study Planner.
1. (2019) Discover and Share Knowledge in Real Life
The first methodology I have been using since 2019 is to discover and share knowledge in real life.
Because knowledge can be applied in real life, I tended to share knowledge points I have discovered on social media.
Until 2022, I finally realised that this is similar to Teaching Others.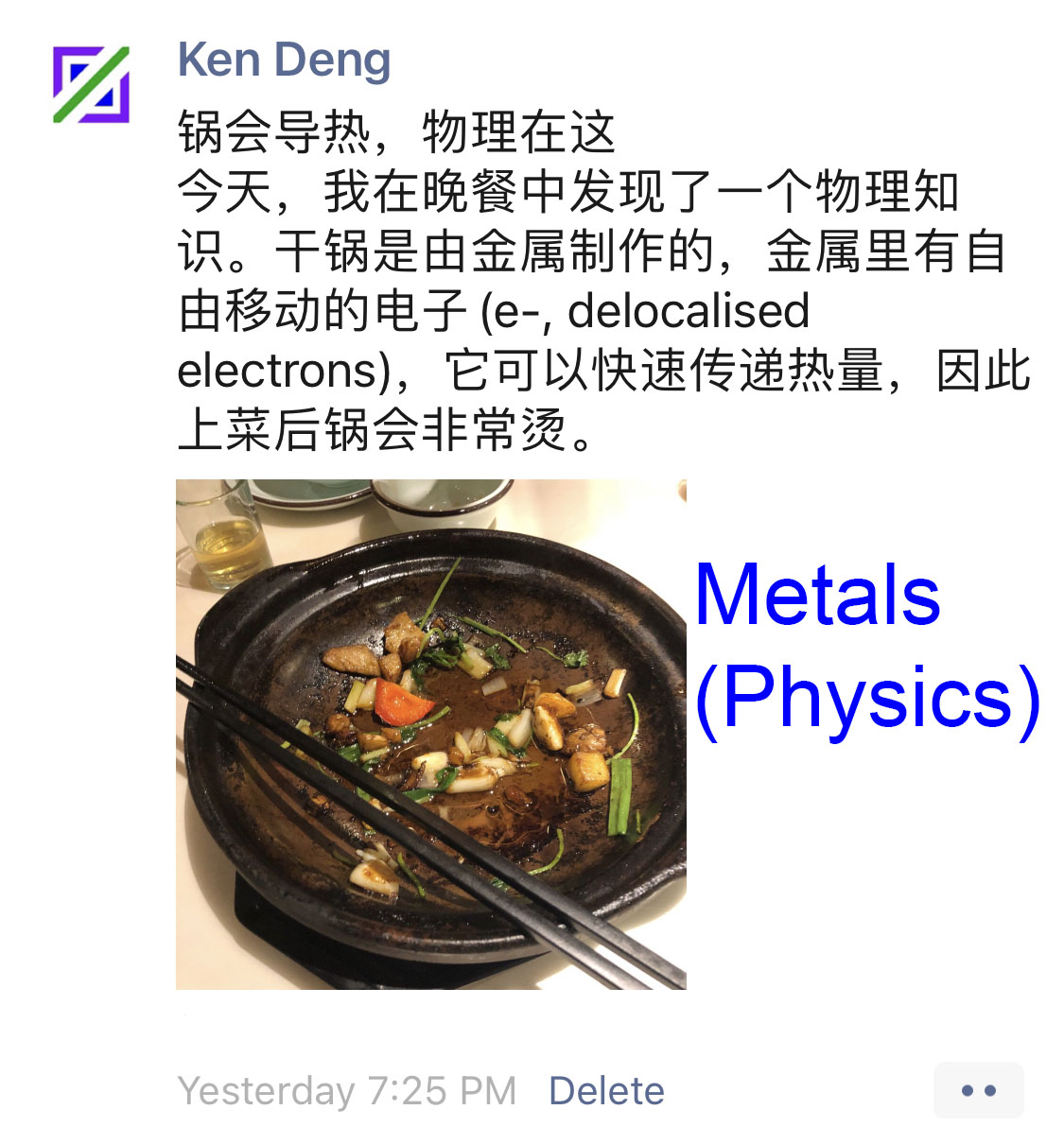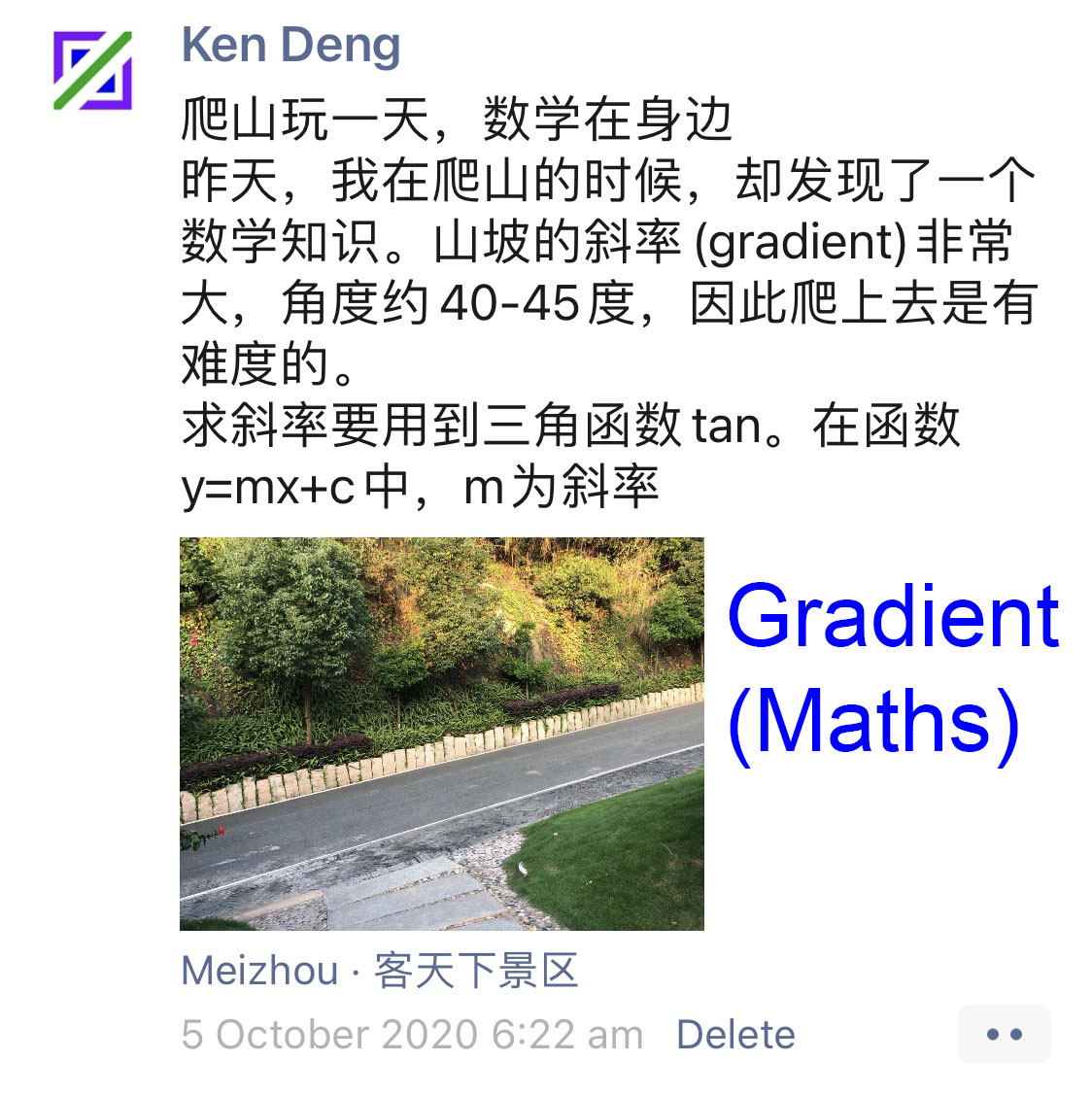 Even if I may make mistakes while sharing knowledge points, they can be corrected and this is also a studying process.
For example, during a holiday in 2021, I incorrectly shared a formula s = ut + 2at2 which should be s = ut + (1/2)at2. Then, I discovered and corrected this error.
2. (2020) Daily Goals Checklist
The second tool I have been using is Daily Goals Checklist.
At the beginning of 2020 and during online lessons, I started making my daily goals and stuck them in my home bedroom.
Without plans or goals, you will be less likely to motivate yourself.
For example, I need to read books, remember English words, speak and write English, and so on.
View my Latest Daily Goals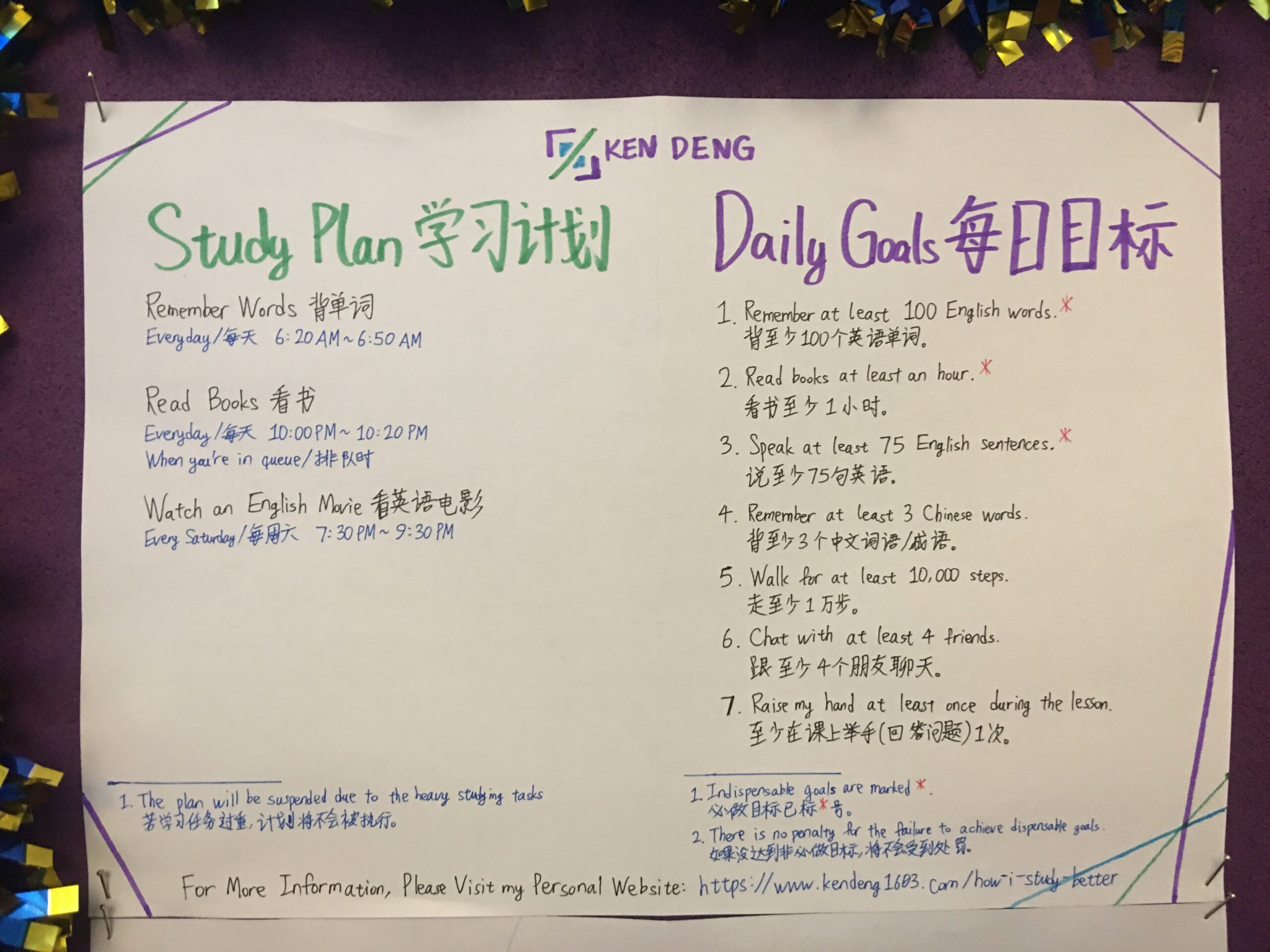 You need to take action after setting your goals, or it will not be useful.
So, I have been using a daily goals checklist and I fill in it every evening before sleeping time since 2020.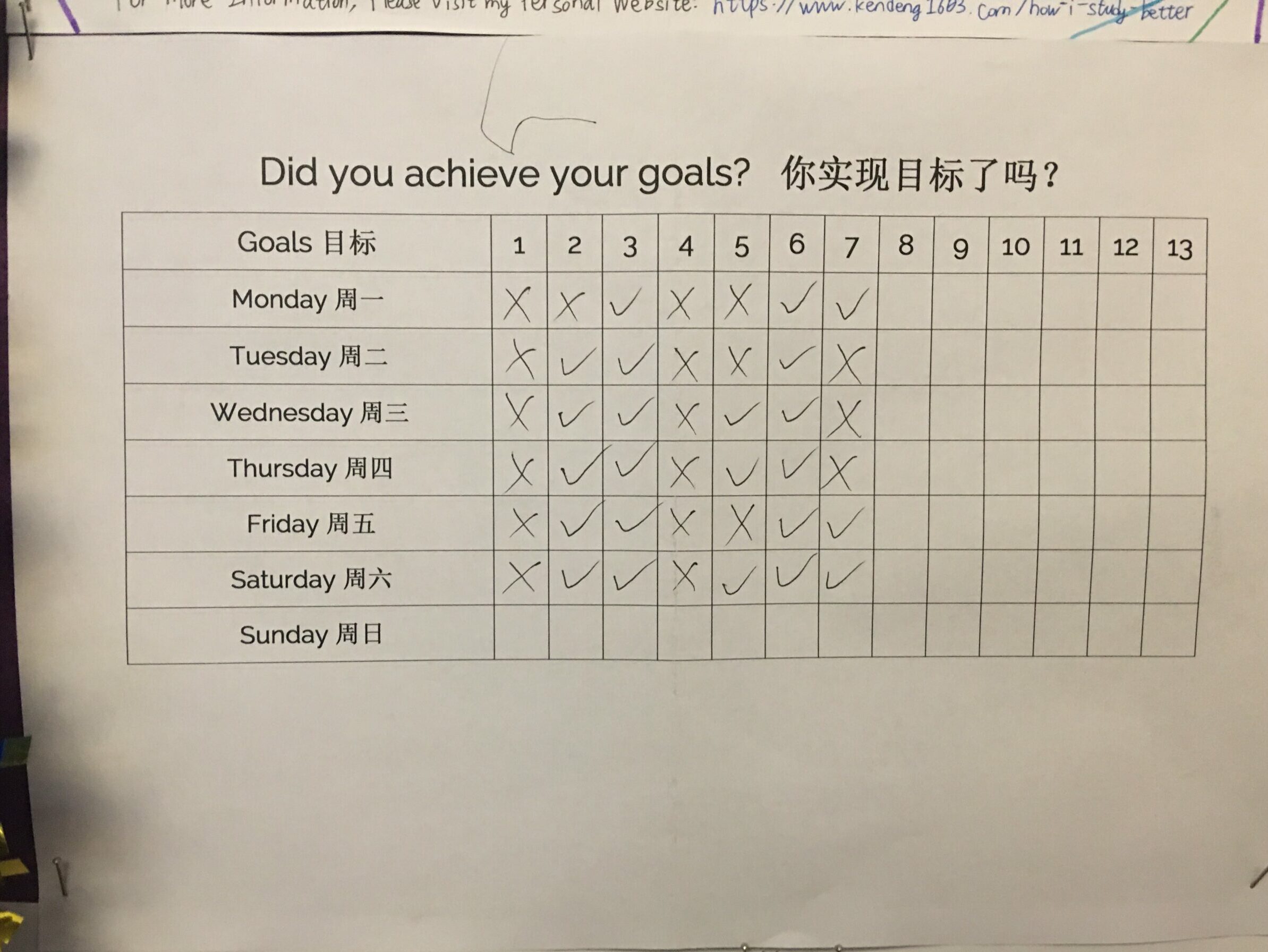 3. (2020) Door Signs
In 2020, I also invented another tool called Door Sign during the online lessons period.
At my home, the door sign plays a significant role in getting rid of distractions from my family.
Before a self-study session or an online lesson at home, I end up putting the sign at the centre of the door, reminding my family members to not disturb me.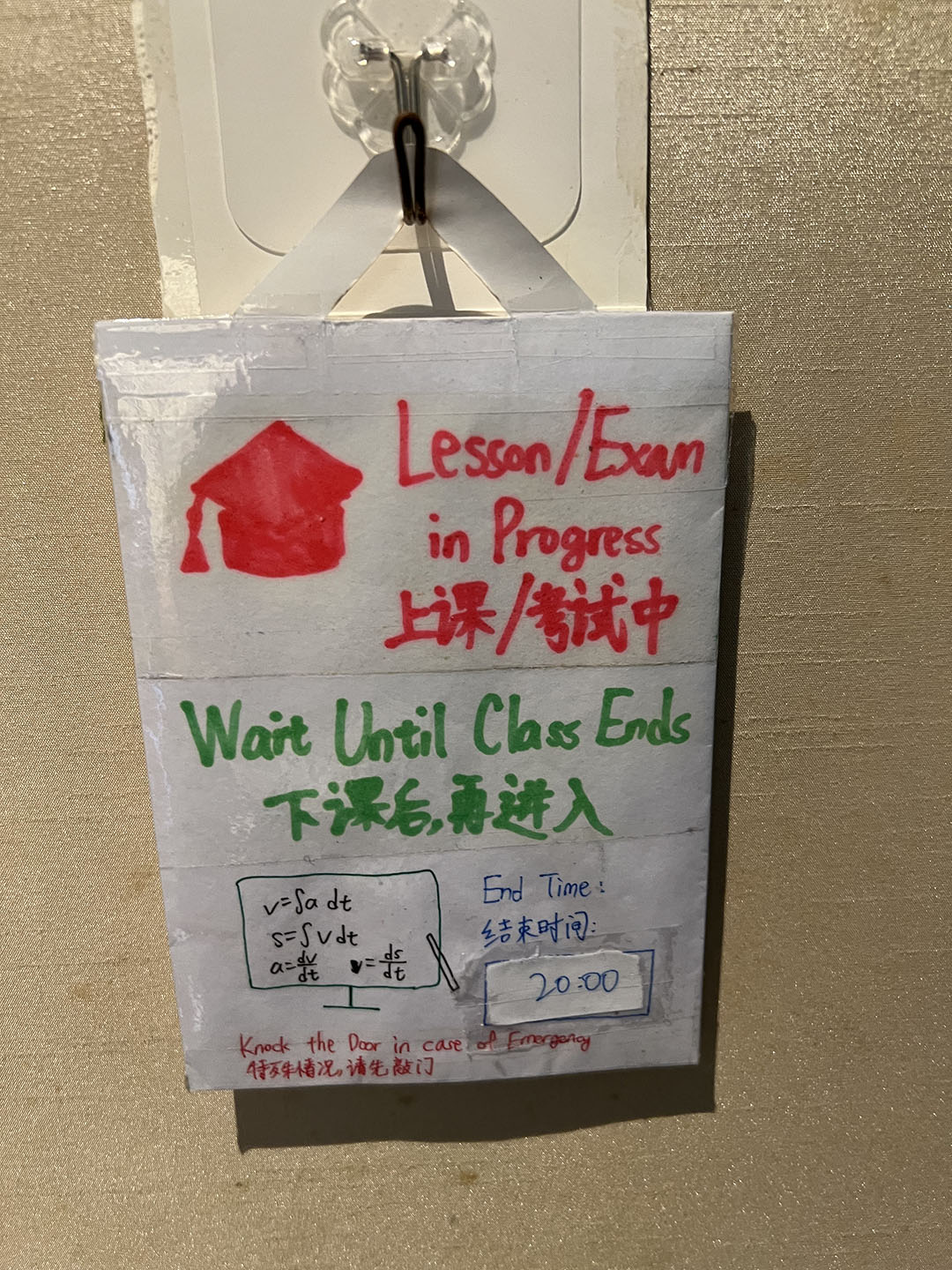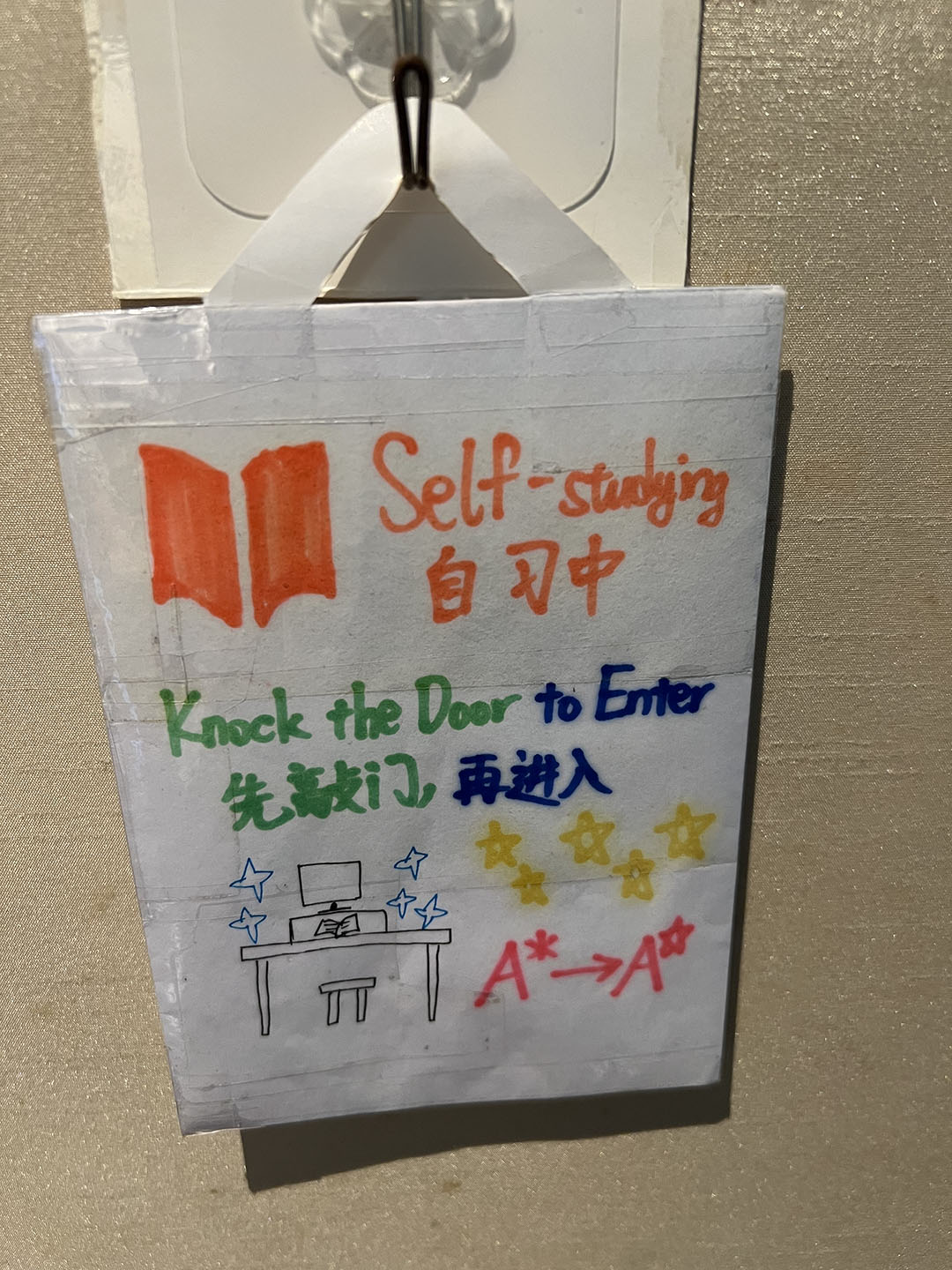 4. (2021) Ken's Study Planner
The next one is my programmed Study Planner web-based app.
In 2021, when we can use our laptops at school, the Daily Goals Checklist is replaced by my electronic Study Planner
I have made my Study Planner web-based app with my programming skills to intuitively plan my study journey.
With this app, I can easily make a monthly summary of my goals because my computer and servers will help me to handle all the work.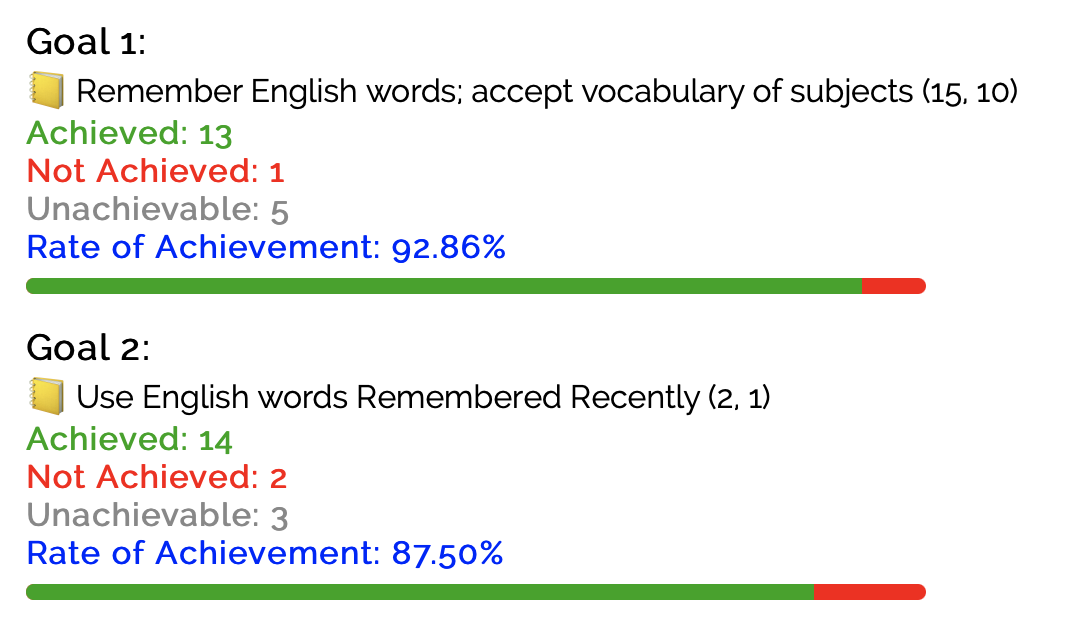 It also reduces my procrastination problem by listing the projects I need to do later on and their deadlines.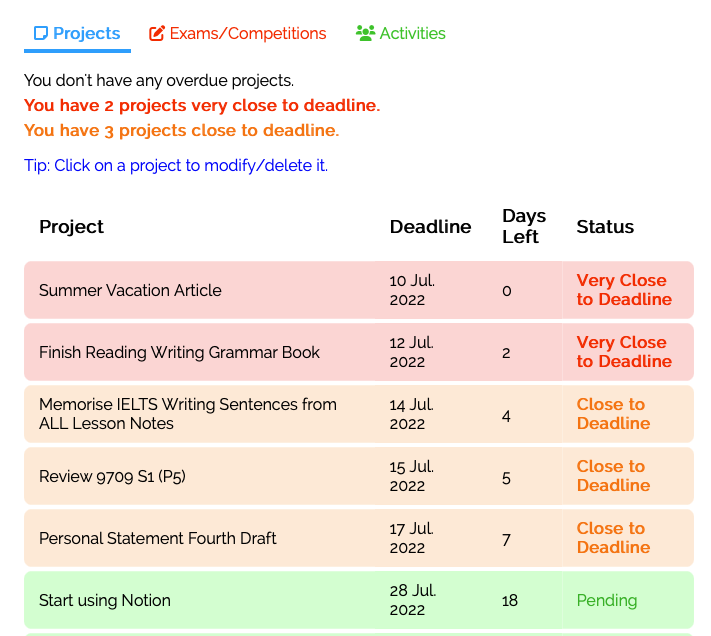 It is completely free and is now available for registration. If you are interested in, you can sign up and quickly boost your time-management skills.
Learn More
Sign Up (Free)
Unfortunately, since I am busy, I will make the apps in 2023 and 2024 at the university.
5. (2021) Make Question Papers and Test Others
When I was studying IGCSE in 2021, I made some Computer Science question papers to test others before the international exam.
By making some question papers, you also can enjoy the style of the question papers from the perspective of question makers.
Even if the answers and/or questions may be incorrect or inaccurate, this is a studying process and they can be corrected as we review the relevant knowledge points.
For example, since I am a Computer Science (0478) student, I made a question paper for my classmates.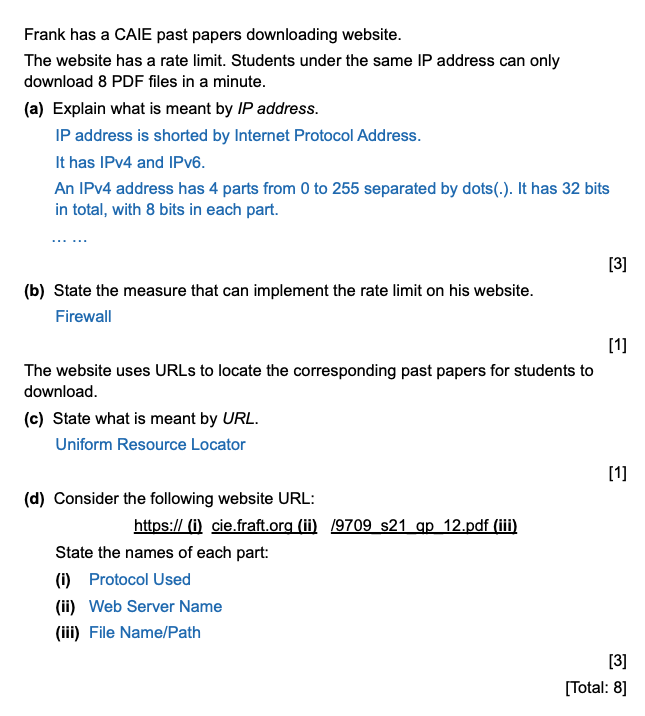 My IGCSE A* Tips
6. (2022) Study Habits Posters
The next one is my Study Habits Posters I have been using since 2022.
Being inspired by bedroom decorations, I have made some posters to remind me to form great study habits.
They have been stuck on my home and school apartment walls. They have images, slogans, patterns and various colours to attract my attention.
They always have a blue and green slogan Great Study Habits are Productive.
For example, I need to be well-prepared before studying, including taking out my materials and refilling my water bottle.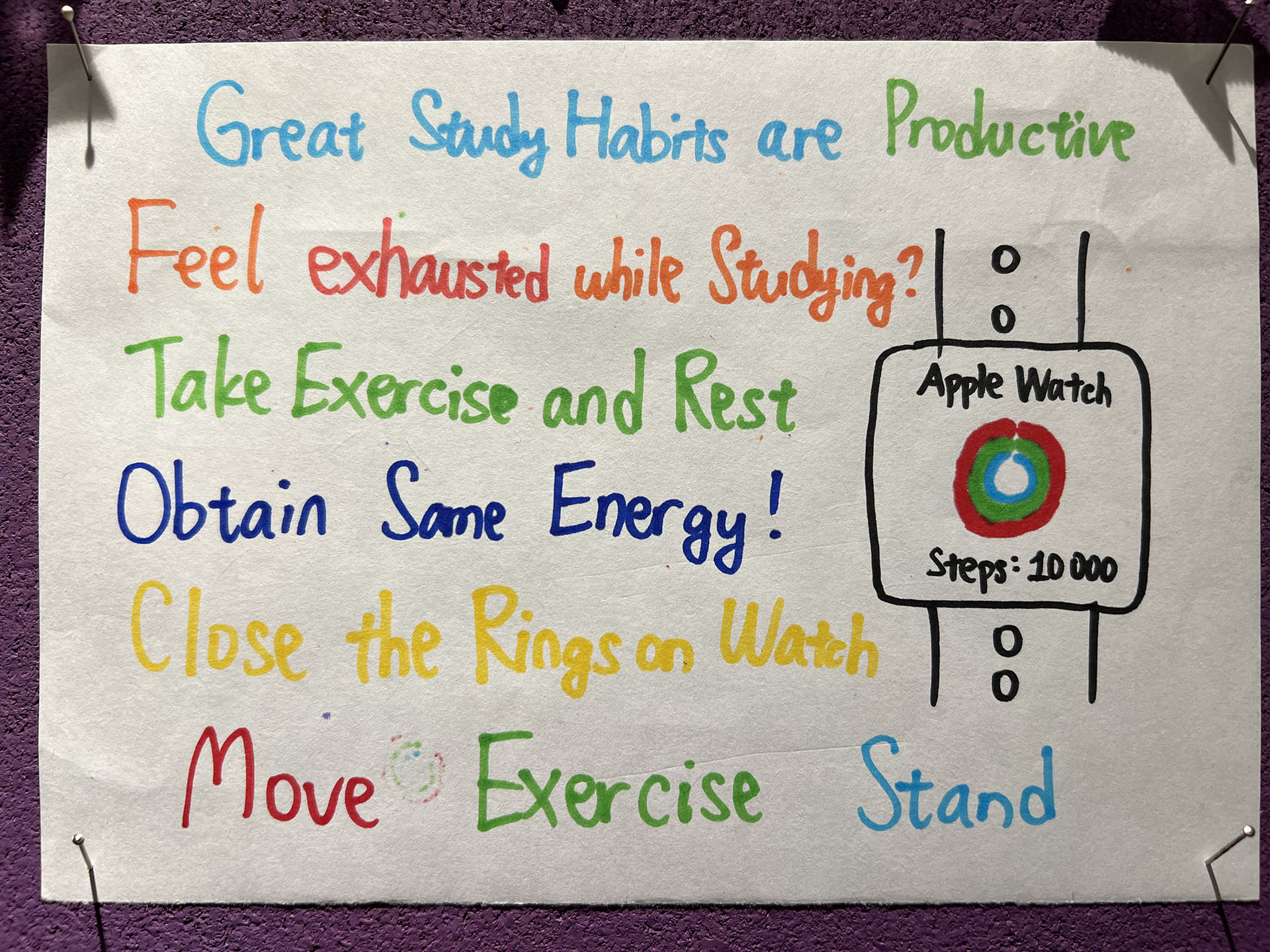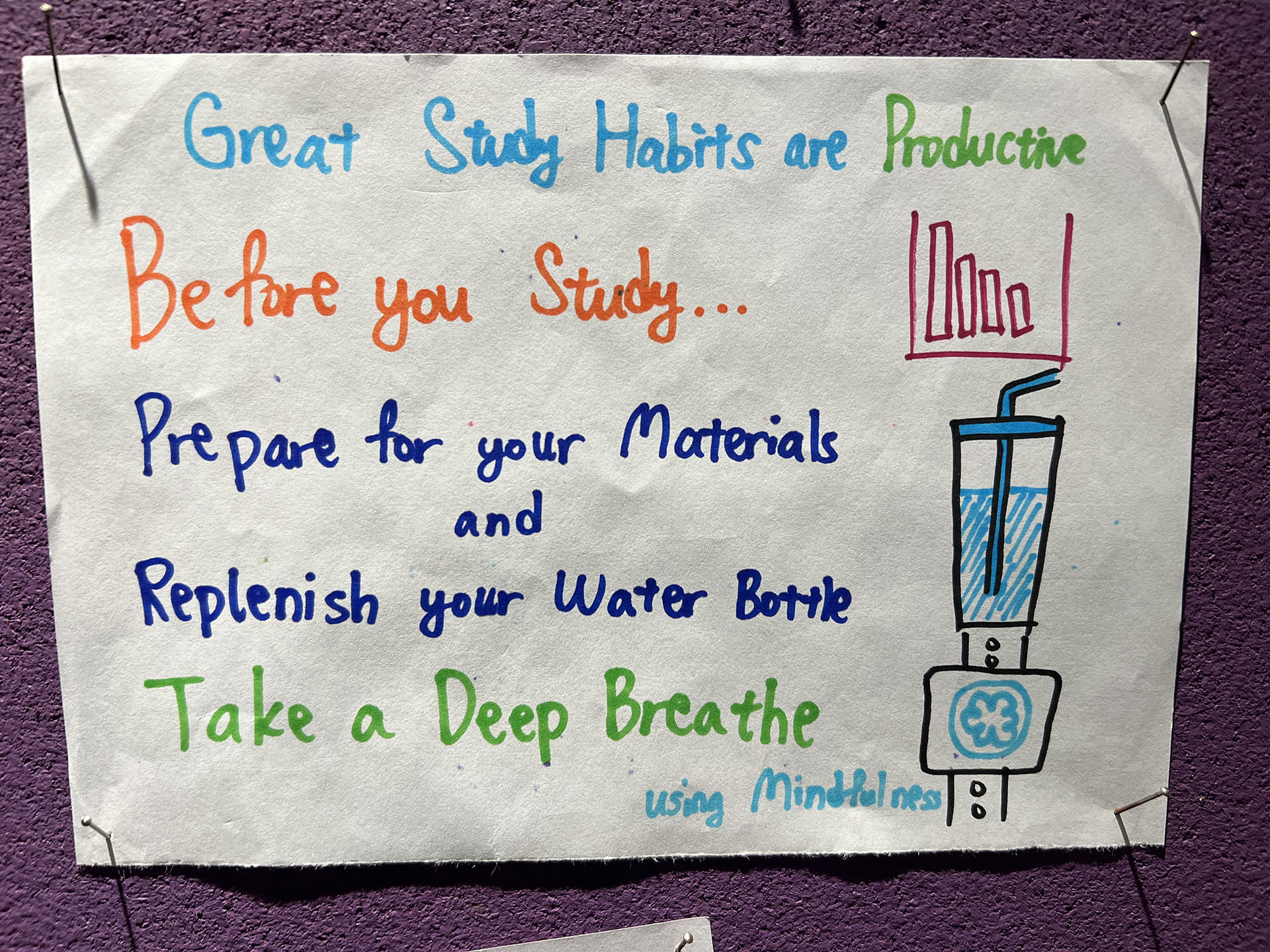 7. (2022) A* Motivational Banner and Background
Now, I made my A* motivational banners and desktop backgrounds.
This not only enables us to make reflections after entering the bedroom but also gives us the motivation to study forward.
From my imagination, The star (*) of A* (A Star) on the certificate can be converted into a star in reality, emitting lights in the sky, leading students to a successful way, and encouraging students to study hard/smart.
That's why I usually say "A* Flies to the Sky, Making your Future Bright!".
So, I have added this banner to not only my home bedroom but also my school apartment.


As well as the banners, I have also made some motivational desktop backgrounds using Adobe Photoshop.
Followed by a recent iOS 16 upgrade, I have also made some different backgrounds for different Focus Modes separately on the lock screen.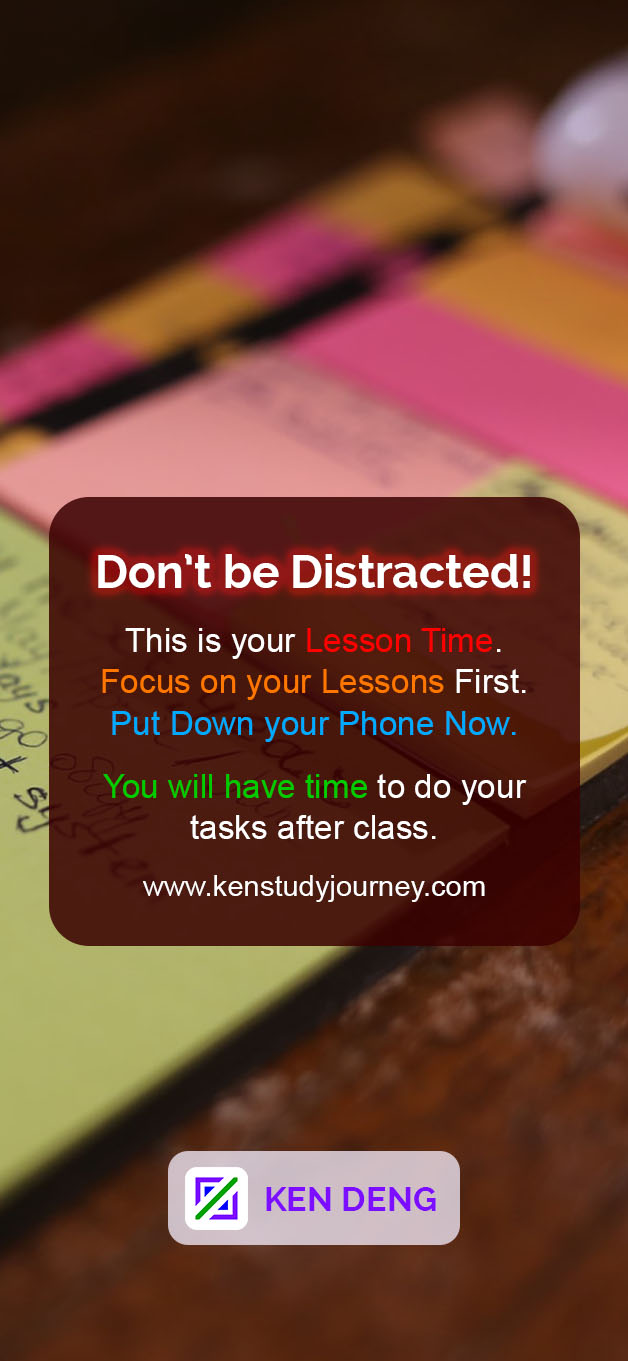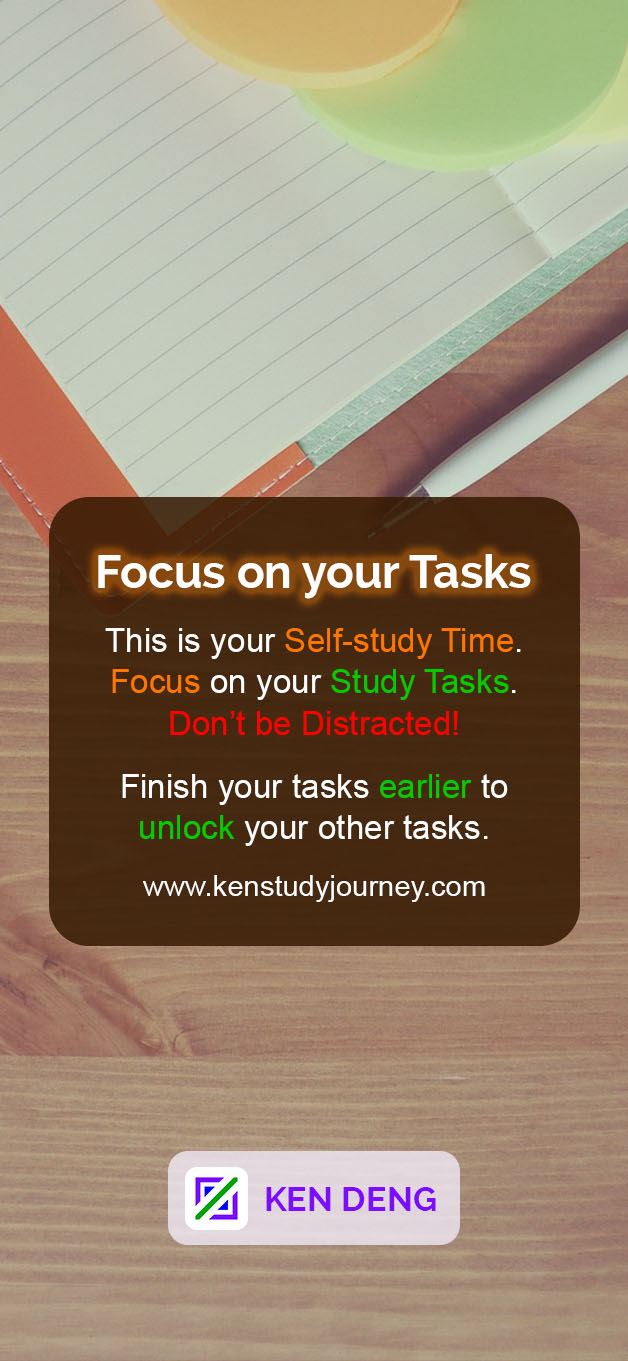 8. (2022) Knowledge Boards
The next one is my invented Knowledge Boards which are part of the decorations and have been stuck on my school apartment bedroom wall.
I can write down the formulae, definitions and knowledge points we have learned in the lessons.
When an exam is coming up, we can walk around the room and review them.
More importantly, when we discover errors on the boards, we can discuss and correct them. This is also a studying process.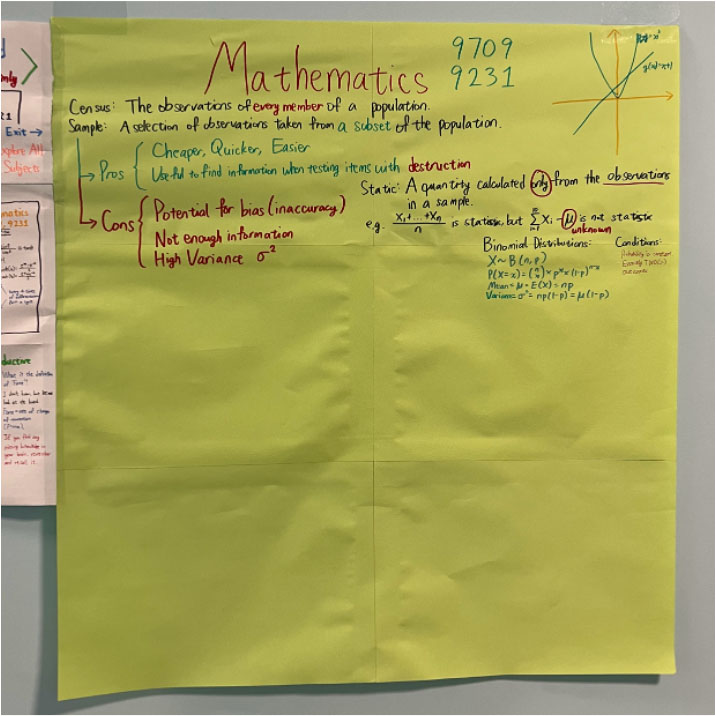 9. (2022) Ideal Study Environment Assumptions
Similar to Ideal Gas in Physics, the last one is my ideal study environment assumptions where I can achieve perfect productivity.
I have several assumptions of conditions for my Ideal Study Environment. For example,
WiFi is Provided (Minimum Speed: 50 Mbps (6.25 MB/s))
Enough Lights and Illuminations
Enough Places to Put Items
Electronic Devices are Allowed
Suitable Desk Height
Wide Desk
Comfortable Desk and Chair/Sofa
Has Charging Ports
Foods and Drinks are Allowed
Quiet (less than 70 dB)
Zero Distraction
Zero Boredom
Zero Tiredness
Versatile Decorations
Can Stay for a Long Time
Relaxing Music
No Need to Purchase Items to Stay Here
Has Clocks and/or Timers
Like Ideal Gas, my Ideal Study Environment assumptions may be unachievable in some places.
At my home, I have been making my environment closer and closer to the criteria.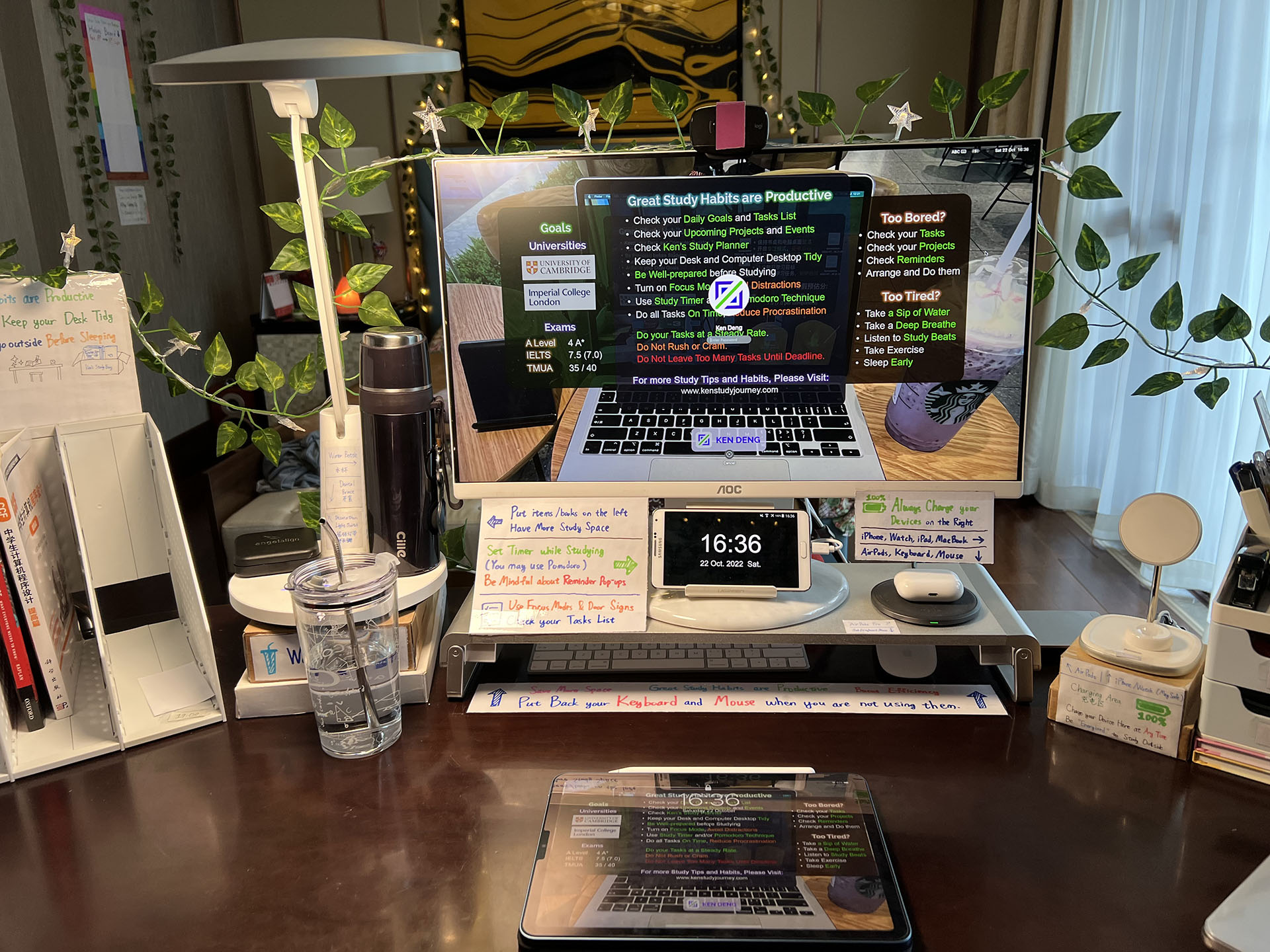 Explore More Study Tips
These are the 9 unique and distinctive study tools and habits I have been using since 2019. I hope you can adopt my strategies and boost your productivity.
On my website, you can also find more study techniques that are already used by other students.
More useful study techniques and habits are available on my website. You can Explore More Study Tips if you want.
Follow my social media to learn more about my latest information.
Instagram/Pinterest: @kenstudyjourney
Subscribe to my email newsletter if you need to receive my latest articles and news.