Recently, I found my productivity at home has been improved after installing some decorations, making improvements on my planning system, and so on.
Being inspired by some vlog channels, including Study To Success and c h e l s e a a, I have installed a wide range of decoration items, enjoying a cosy and productive study environment.
Home is a good place to study because it is customisable and so can fully cater for your requirements.
Sometimes, due to the escalation of the pandemic and lockdown, we have to stay at home to study.
Do you know what tools I have been using at home to boost my productivity and the secrets behind them? Let's jump in!
My Ideal Study Environment
Before talking about my productive items, let's talk about my Ideal Study Environment first, which is similar to the Ideal Gas in Physics.
There are several assumptions of conditions for my Ideal Study Environment where I can achieve perfect productivity while studying. For example,
WiFi is Provided (Minimum Speed: 50 Mbps (6.25 MB/s))
Enough Lights and Illuminations
Enough Places to Put Items
Electronic Devices are Allowed
Suitable Desk Height
Wide Desk
Comfortable Desk and Chair/Sofa
Has Charging Ports
Foods and Drinks are Allowed
Quiet (less than 70 dB)
Zero Distraction
Zero Boredom
Zero Tiredness
Versatile Decorations
Can Stay for a Long Time
Relaxing Music
No Need to Purchase Items to Stay Here
Has Clocks and/or Timers
Like Ideal Gas, my Ideal Study Environment assumptions may be unachievable in some places.
But fortunately, you can make your study environment at home closer and closer to the criteria.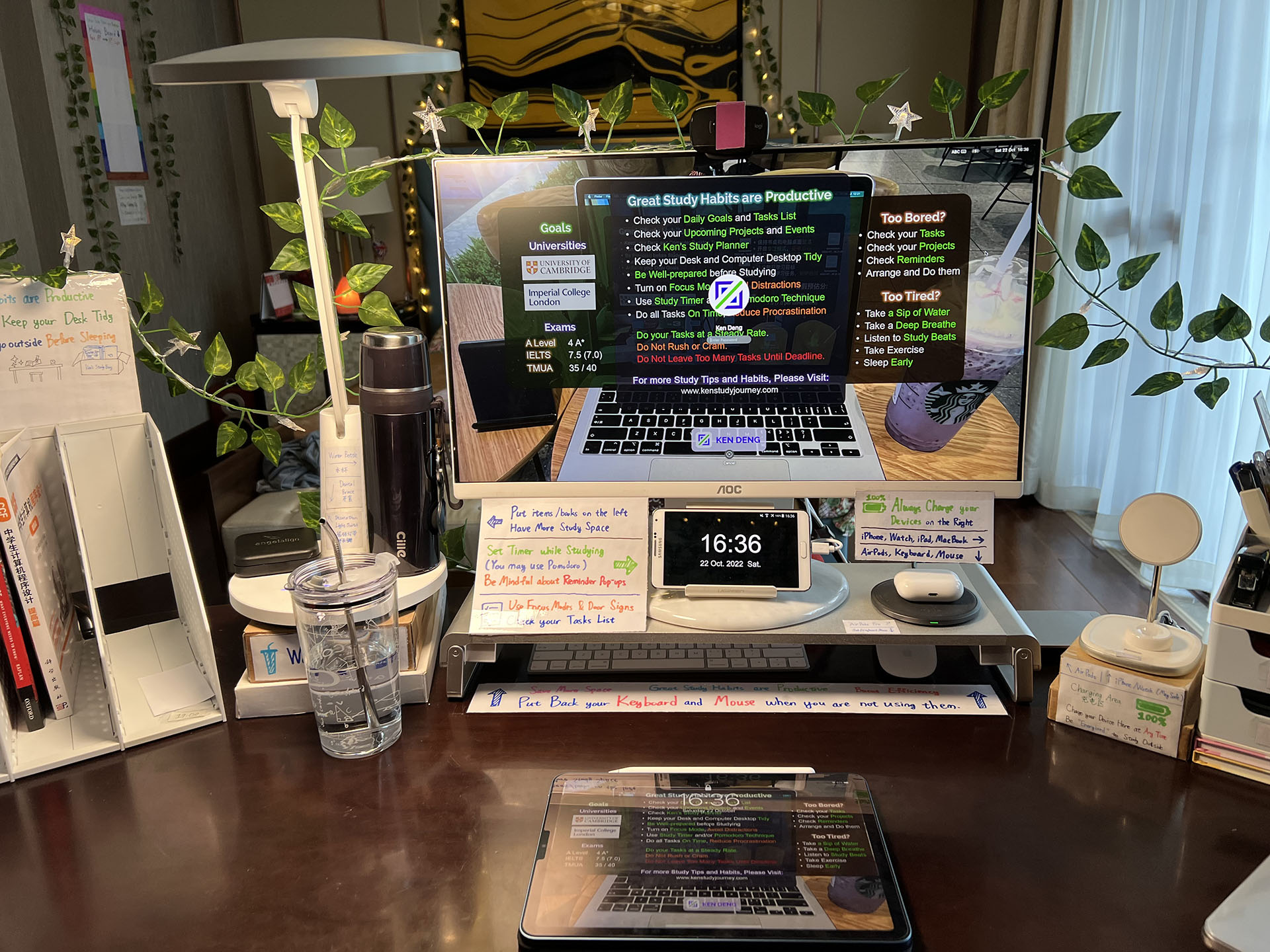 1. Decorations and Organisations
The first one will be decorations and organisations in your bedroom, with which you will get rid of distractions and have a sense of fulfilment.
You need to declutter your bedroom and always make your room tidy so that you will not waste your time finding your items.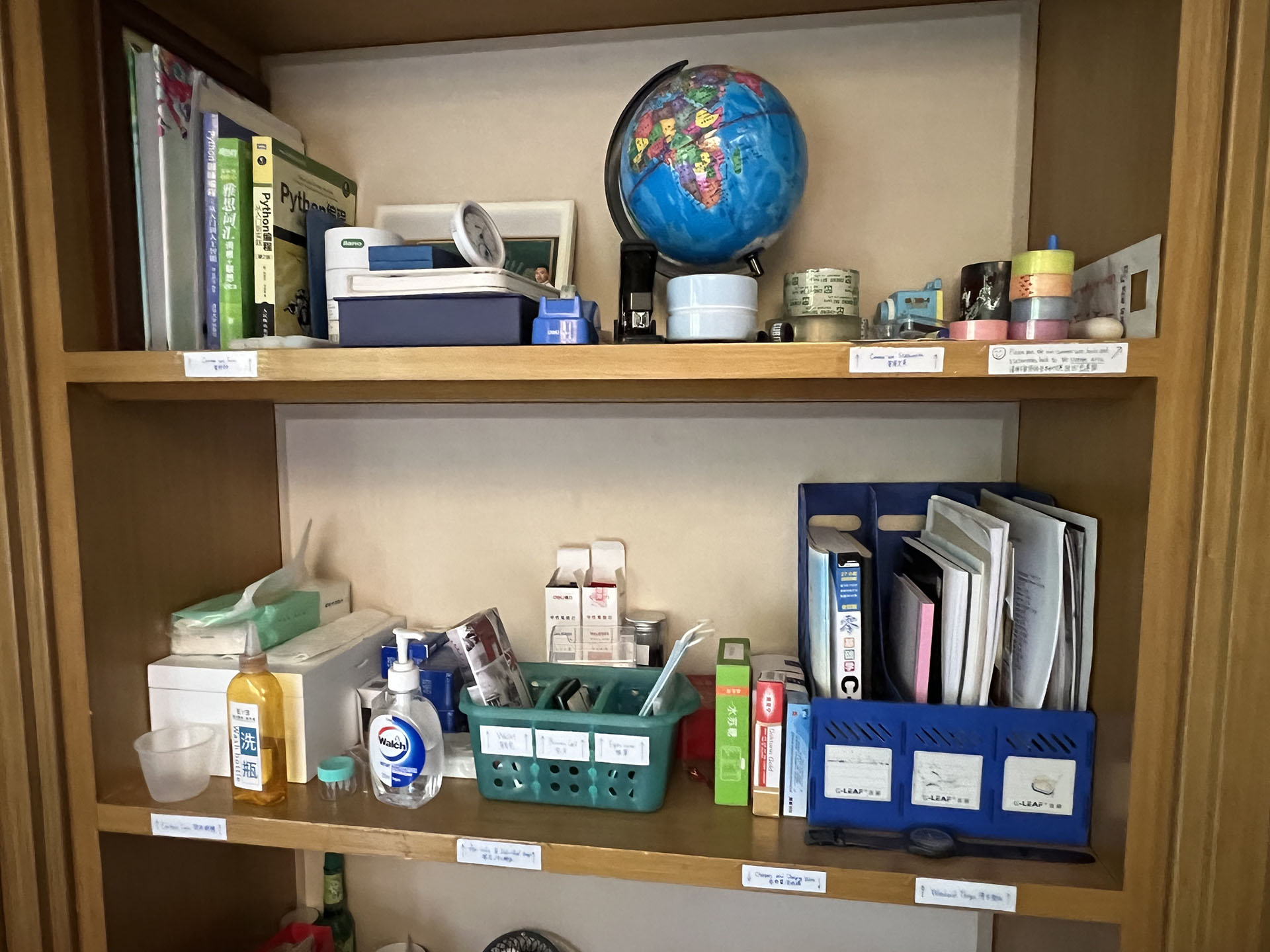 As well as the decluttering and organisation, you may also want to add some decoration items, such as rattans, fairy lights, plants, photos, candles and perfumes/diffusers, in your bedroom to make it aesthetic.
You also can add pen holders, bookshelves, smart clocks and other items on your desk.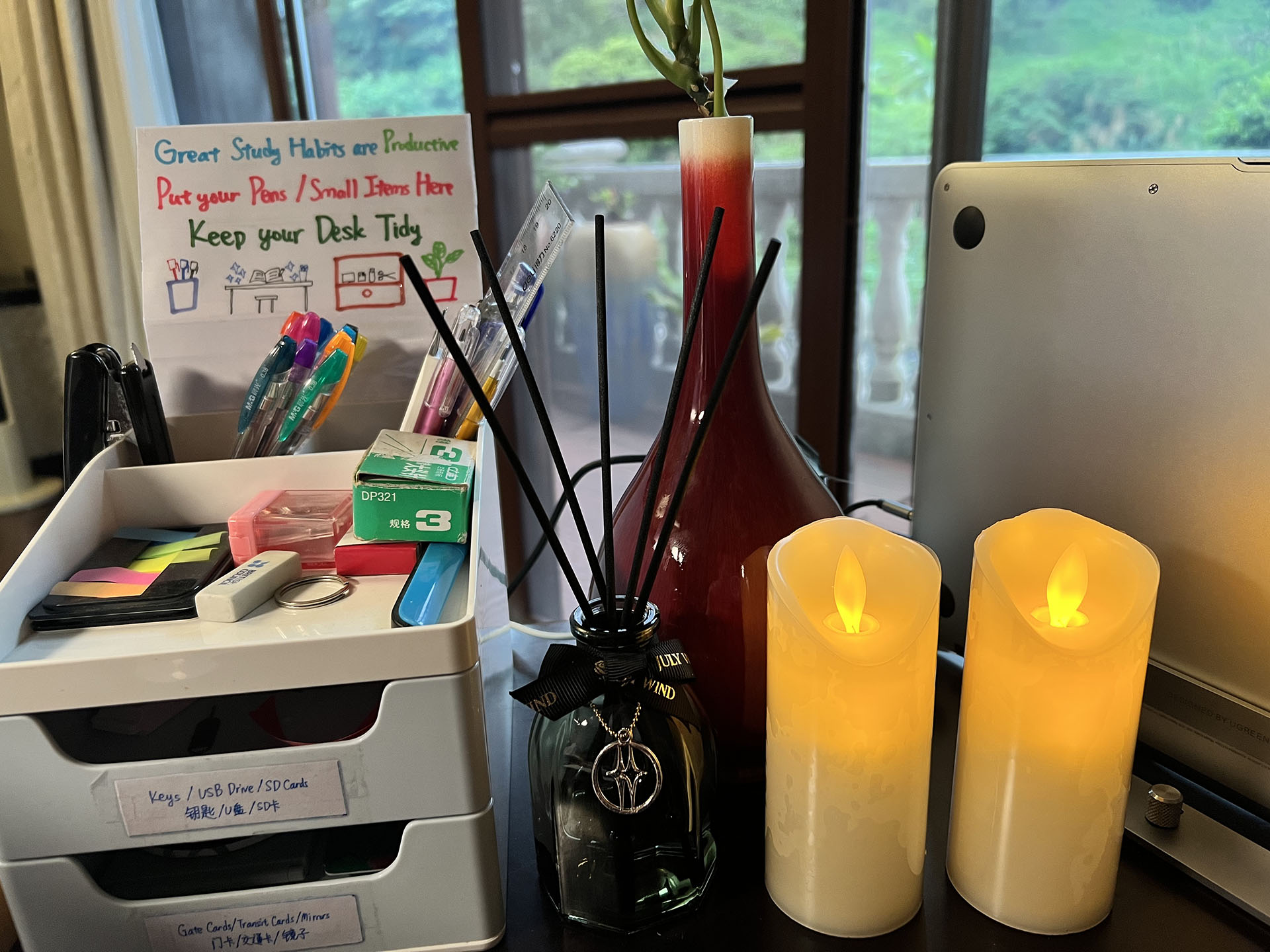 If you have cables around your desk, you also need to entwine them together to increase the tidiness.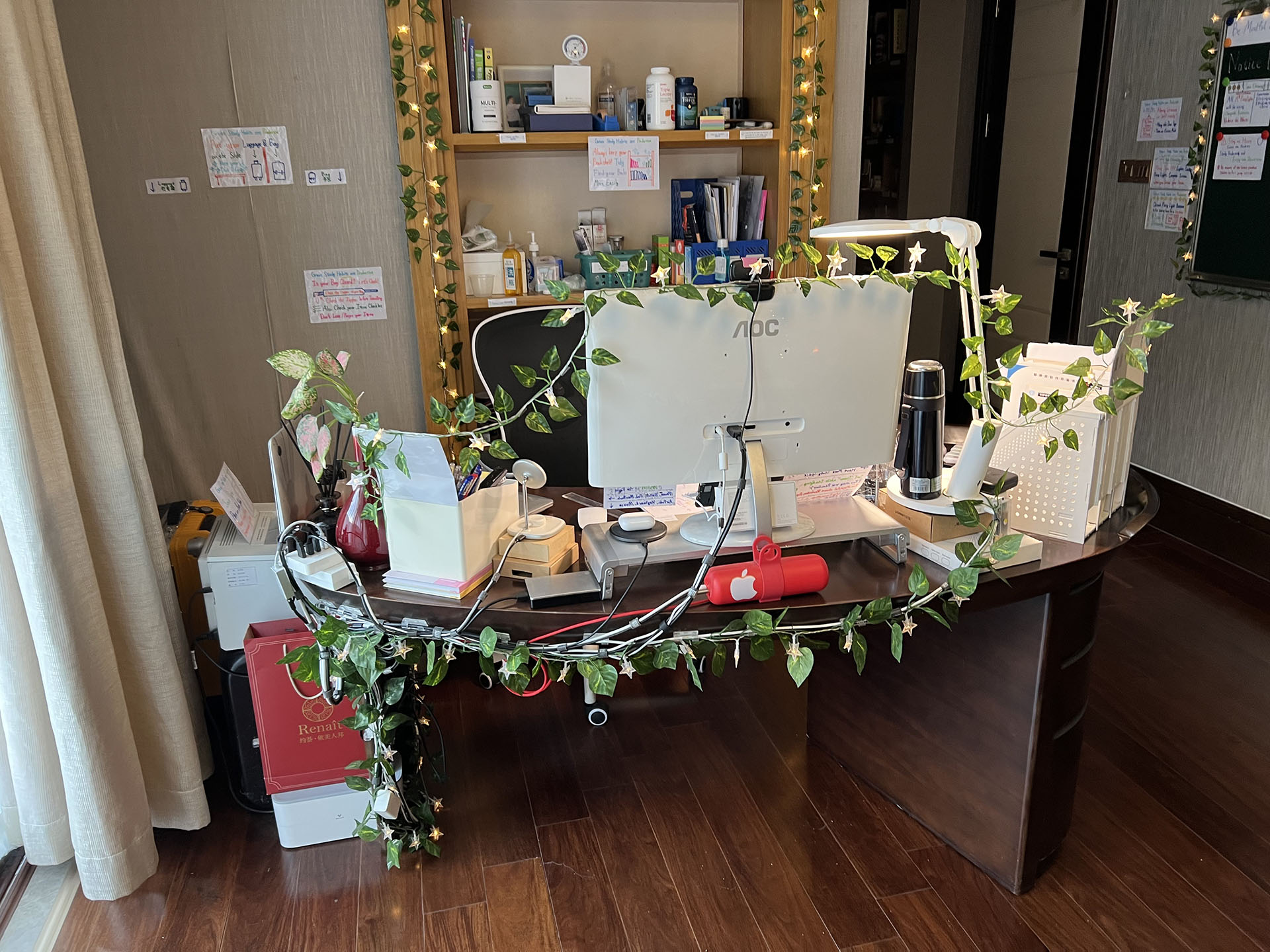 You can learn more about this in my Bedroom Tour or, alternatively, the Study To Success YouTube channel.
2. Motivational Banner & Desktop Background
The second item I have been using is some motivational banners.
This not only enables us to make reflections after entering the bedroom but also gives us the motivation to study forward.
From my imagination, The star (*) of A* (A Star) on the certificate can be converted into a star in reality, emitting lights in the sky, leading students to a successful way, and encouraging students to study hard/smart.
That's why I usually say "A* Flies to the Sky, Making your Future Bright!".
So, I have added this banner to not only my home bedroom but also my school apartment.


As well as the banners, I have also made some motivational desktop backgrounds using Adobe Photoshop.
Followed by a recent iOS 16 upgrade, I have also made some different backgrounds for different Focus Modes separately on the lock screen.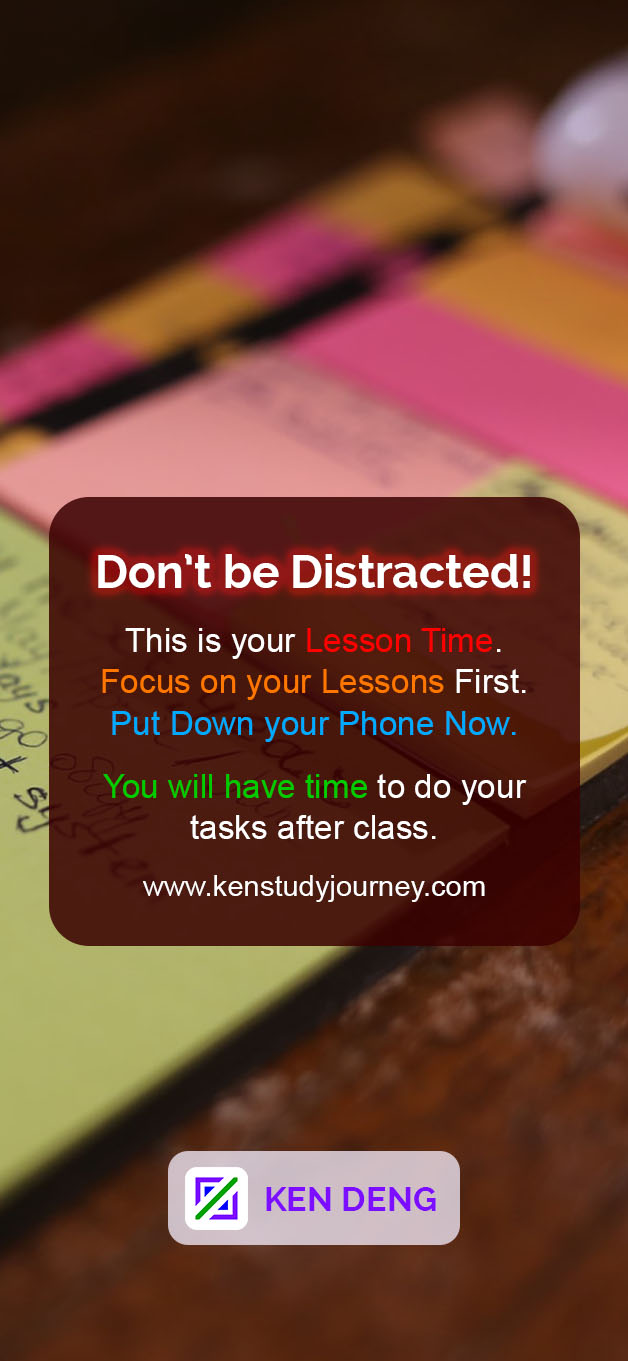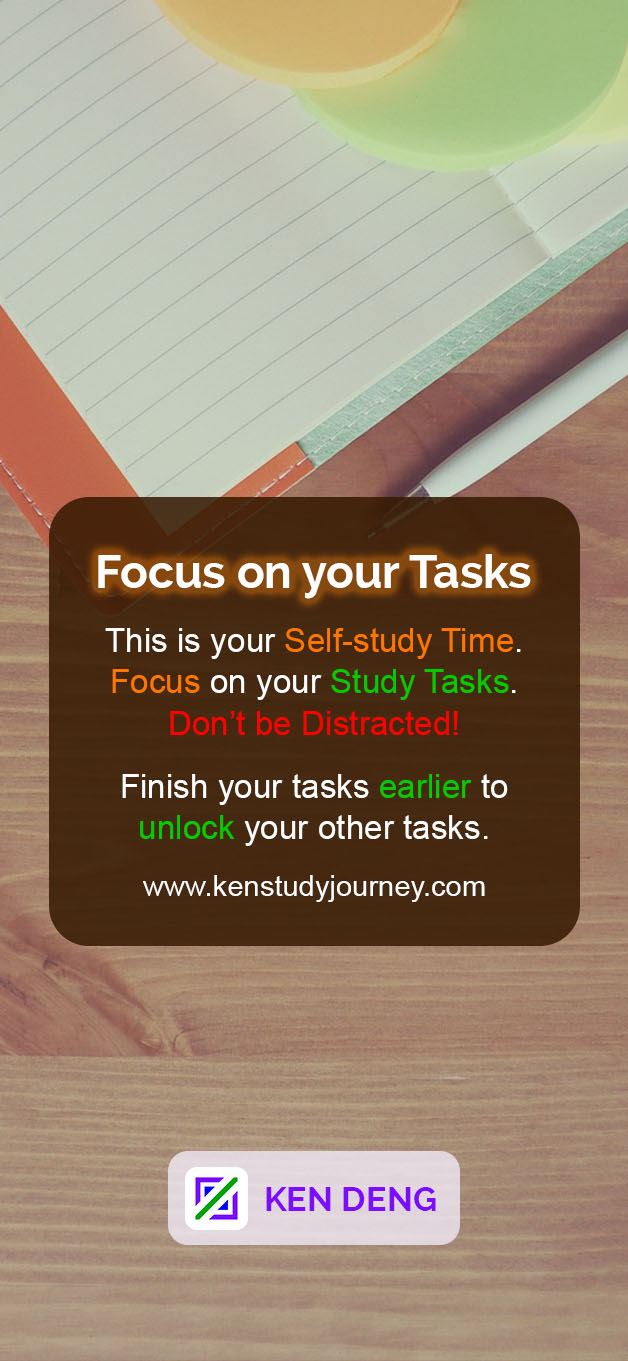 3. Study Habits Posters
The third one is Study Habits Posters. I haven't mentioned this before, but I will mainly introduce it here.
Based on my creativity, instead of sticking some general posters around the wall, I draw some study habits I need to improve on some A5 papers and stick them.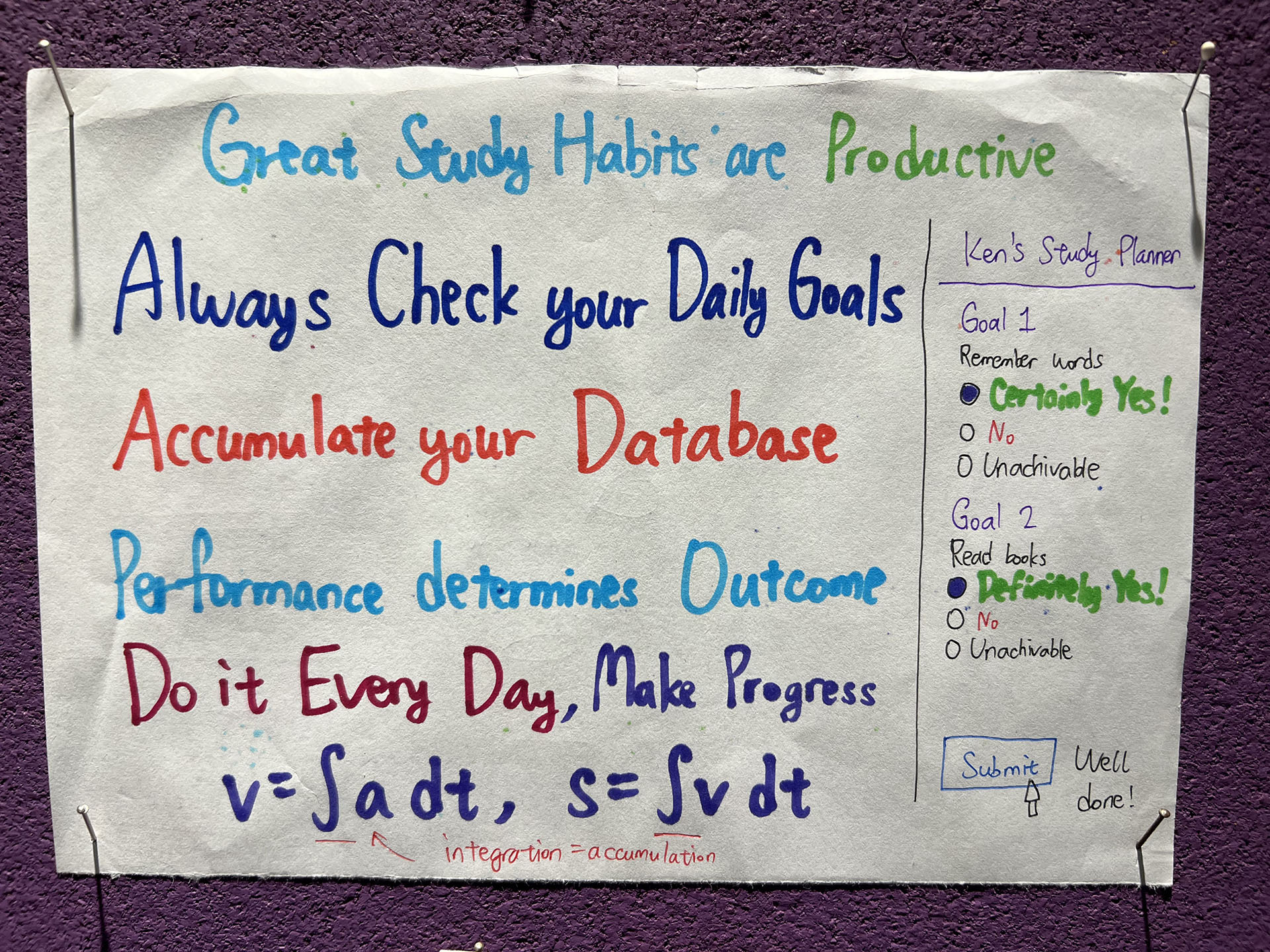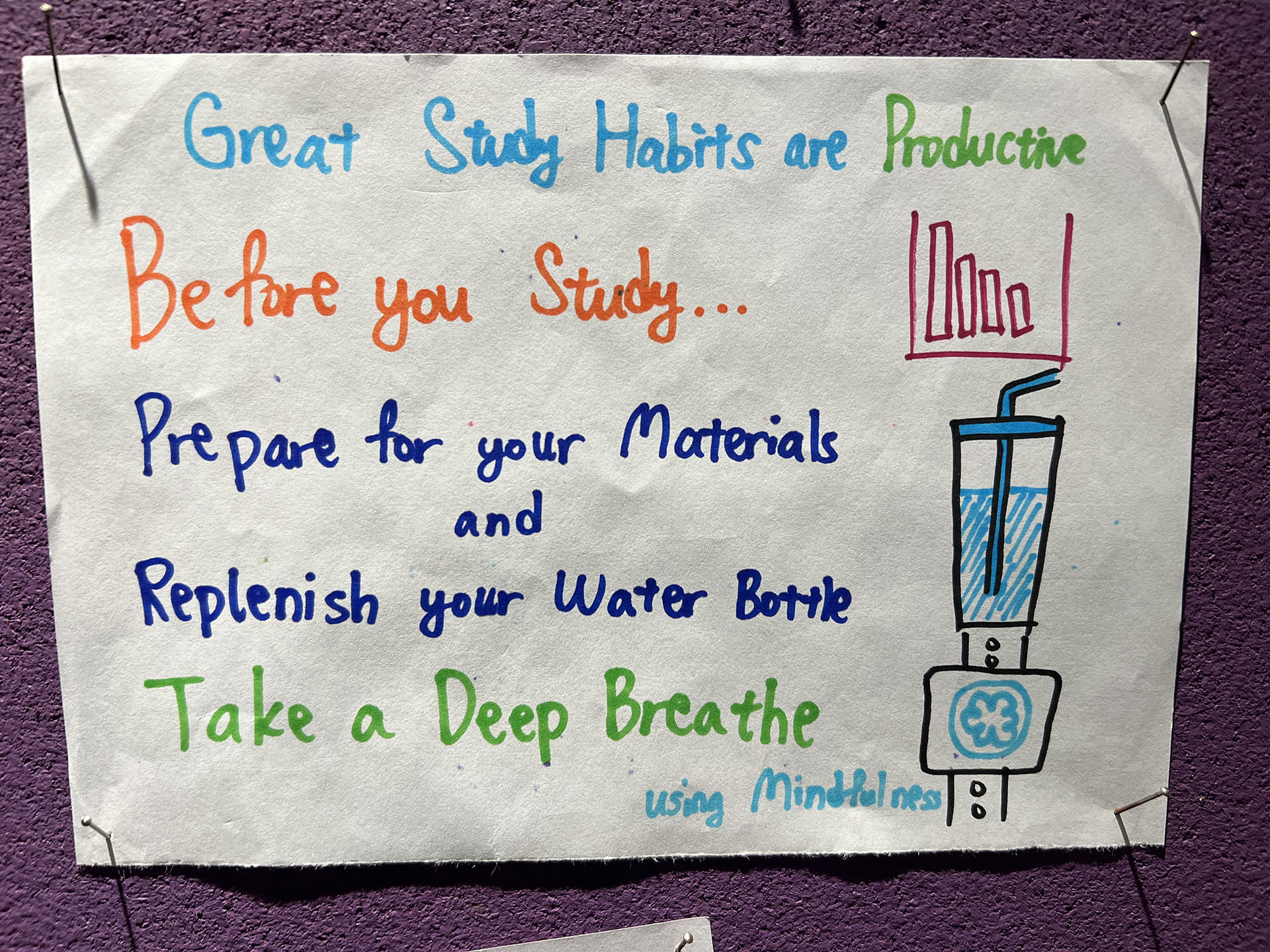 As well as the A5-paper habits stickers, I have also added some more styles of posters on my desk.
For example, I need to put back my keyboard and mouse of my home PC (Mac mini) when I am not using them so that I can make room for my iPad or paper-based study materials.

4. Wireless Keyboard and Mouse
The next one is wireless keyboard and mouse.
If your keyboard and mouse with cables are annoying, you can use some wireless keyboards and mice.
With wireless items, you will not be restricted by the cables so that you will be able to move them to any position on your desk.
5. Door Sign and Focus Mode
At my home, the door sign plays a significant role in getting rid of distractions from my family.
Before a self-study session or an online lesson at home, I end up putting the sign at the centre of the door, reminding my family members to not disturb me.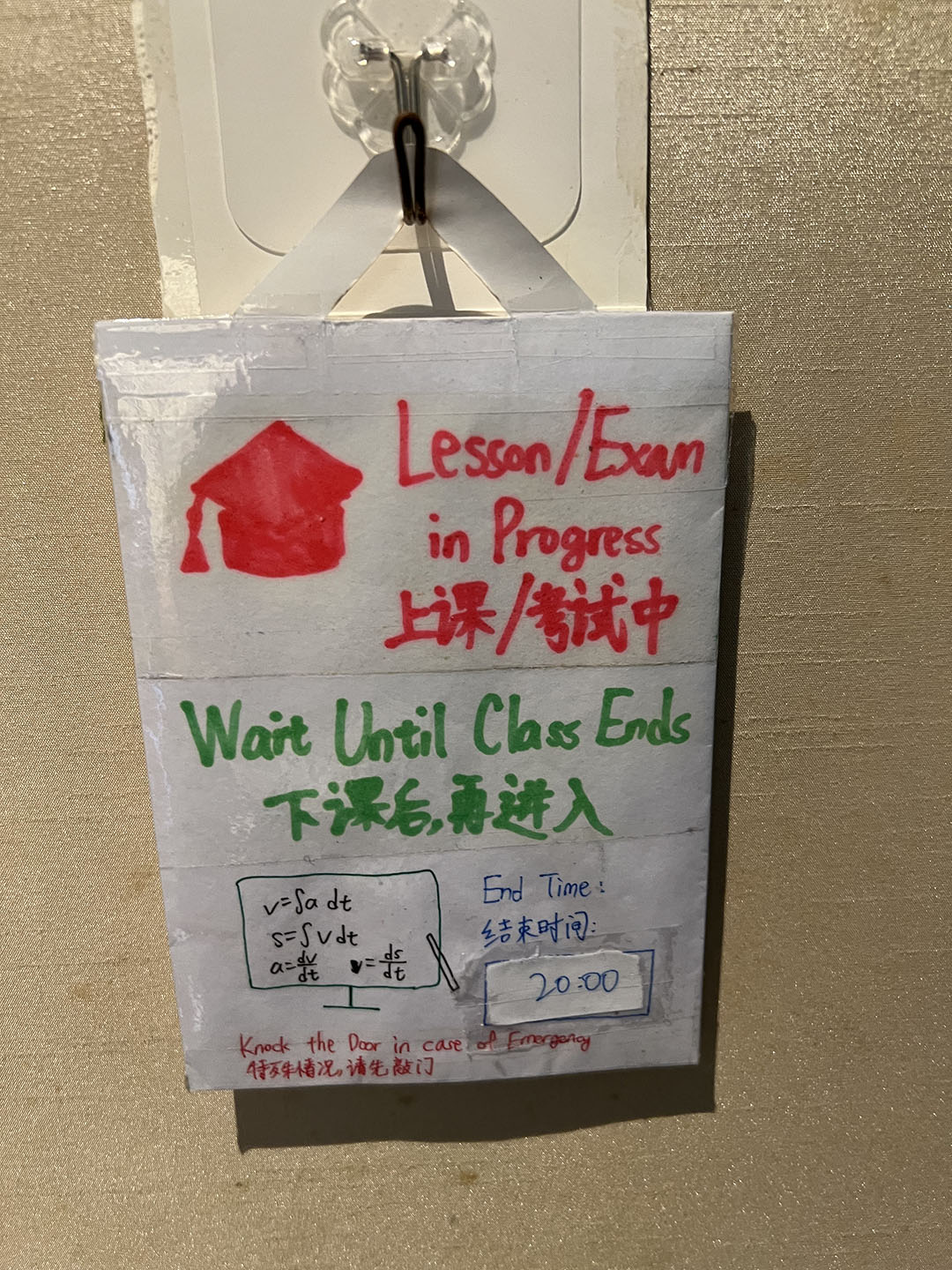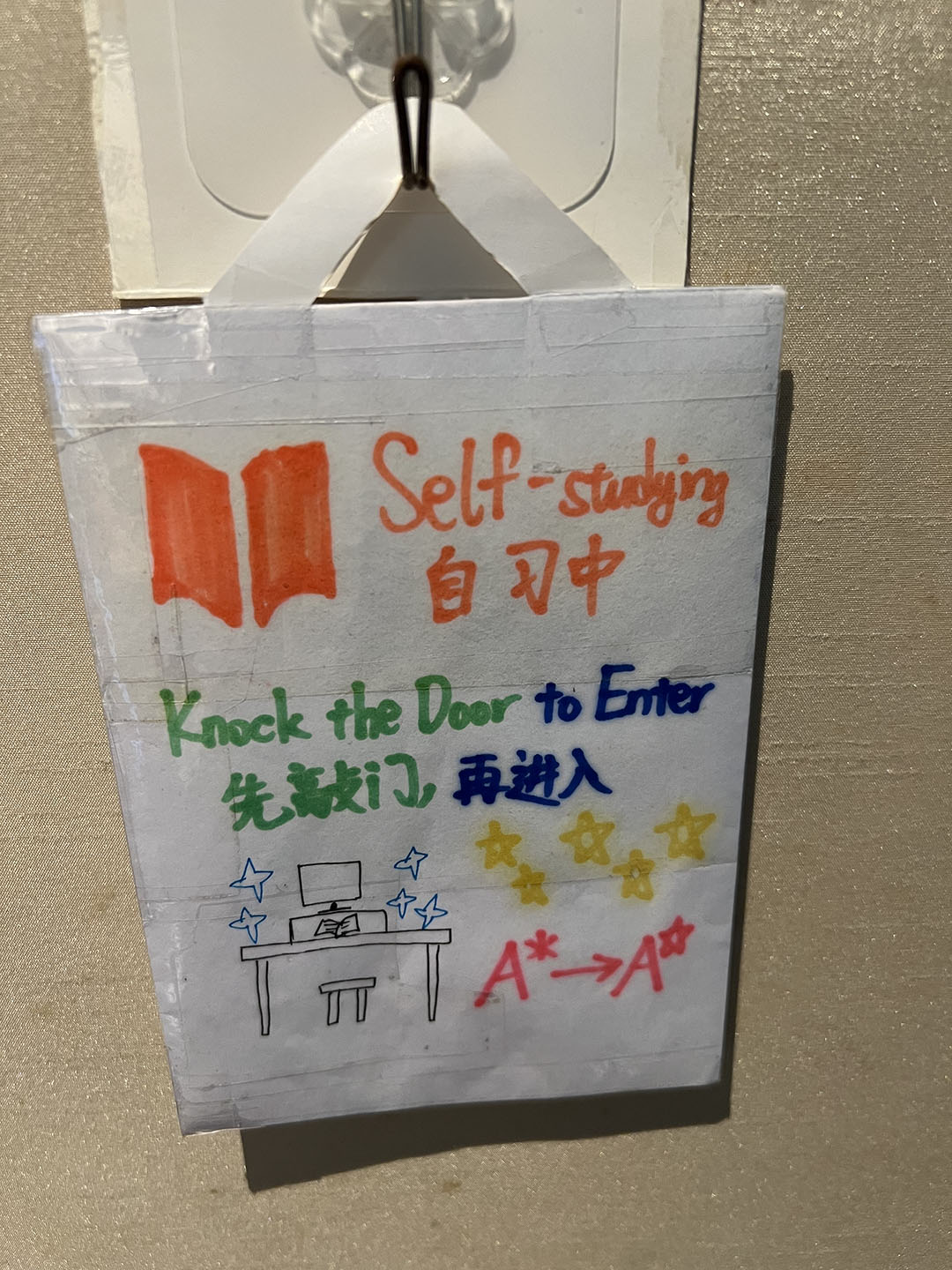 I also can use the Apple Focus Mode that is available on iOS and iPadOS 15, macOS Monterey and watchOS 8 or later.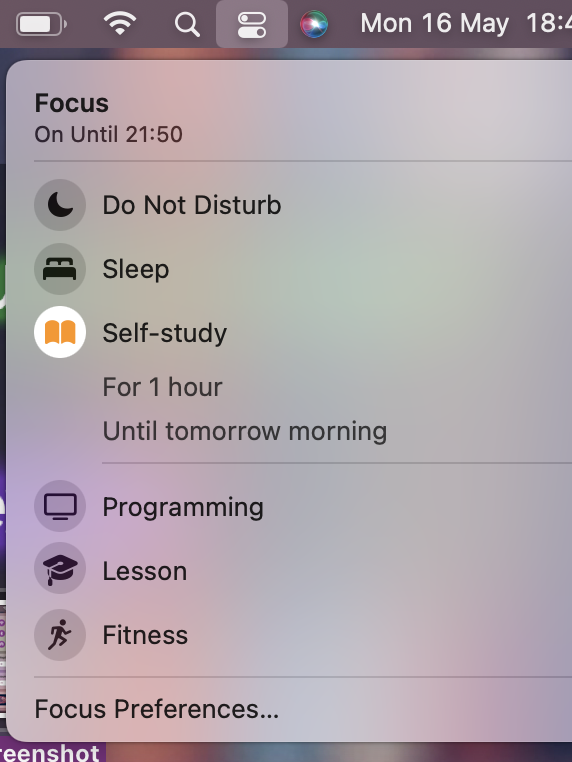 6. Water Bottle
I also need to keep hydrated during the studying process to get more energy, so I use a water bottle in my bedroom.
In order to improve the convenience of reaching the water source, I use a transparent water bottle with a straw at home instead of a general water bottle for outside.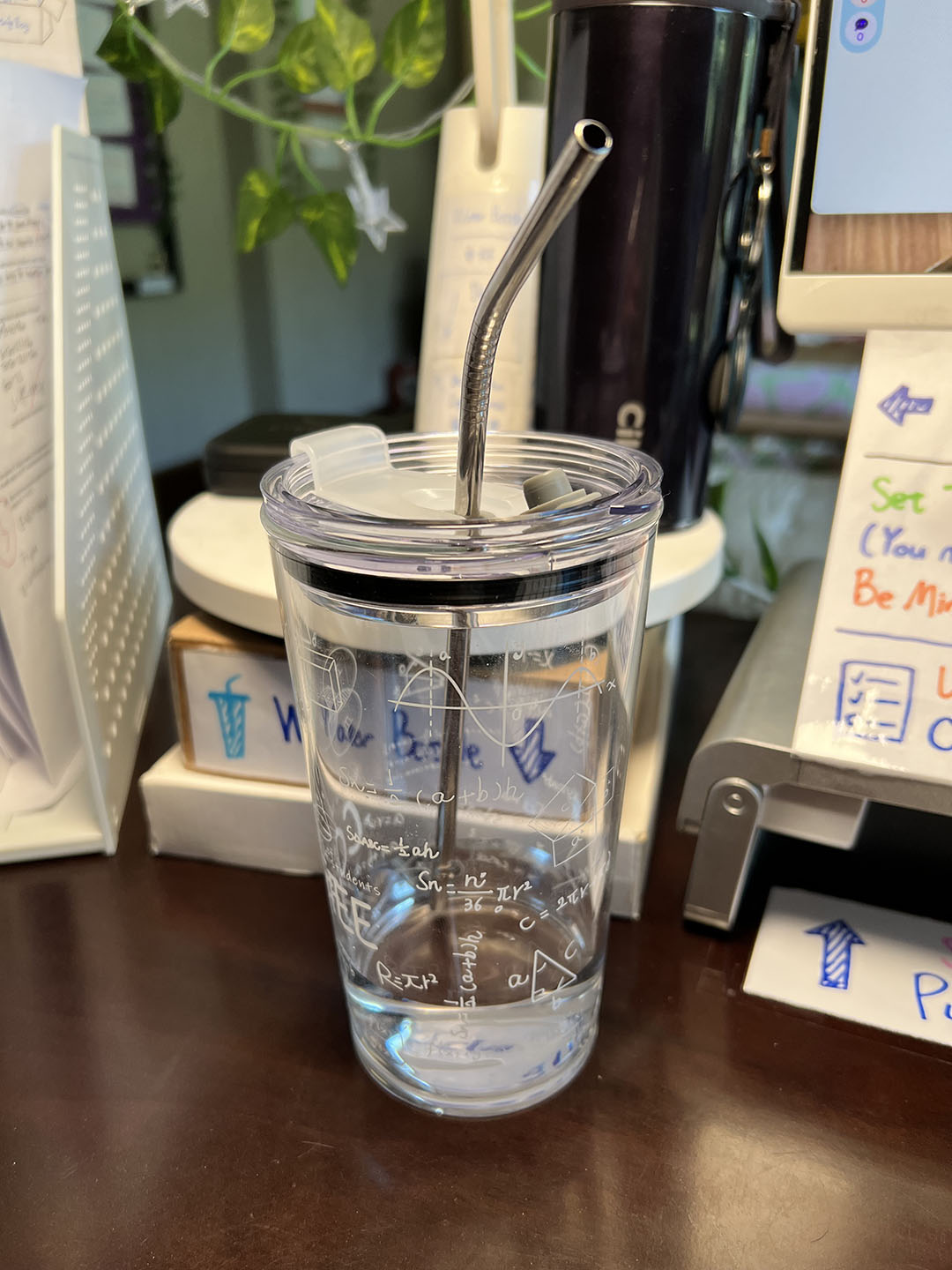 7. MagSafe and Wireless Chargers
Now, let's talk about MagSafe and Wireless chargers.
In previous years, I used to place many charging cables at the edge of my desk.
But recently, I have replaced them with wireless and MagSafe chargers. This feature is available on some phone, watch and headphone models.
Let's say, I have an iPhone 13, Apple Watch 7 and AirPods Pro, all of which support wireless or MagSafe charging.
This has improved my convenience to charge and reach my devices.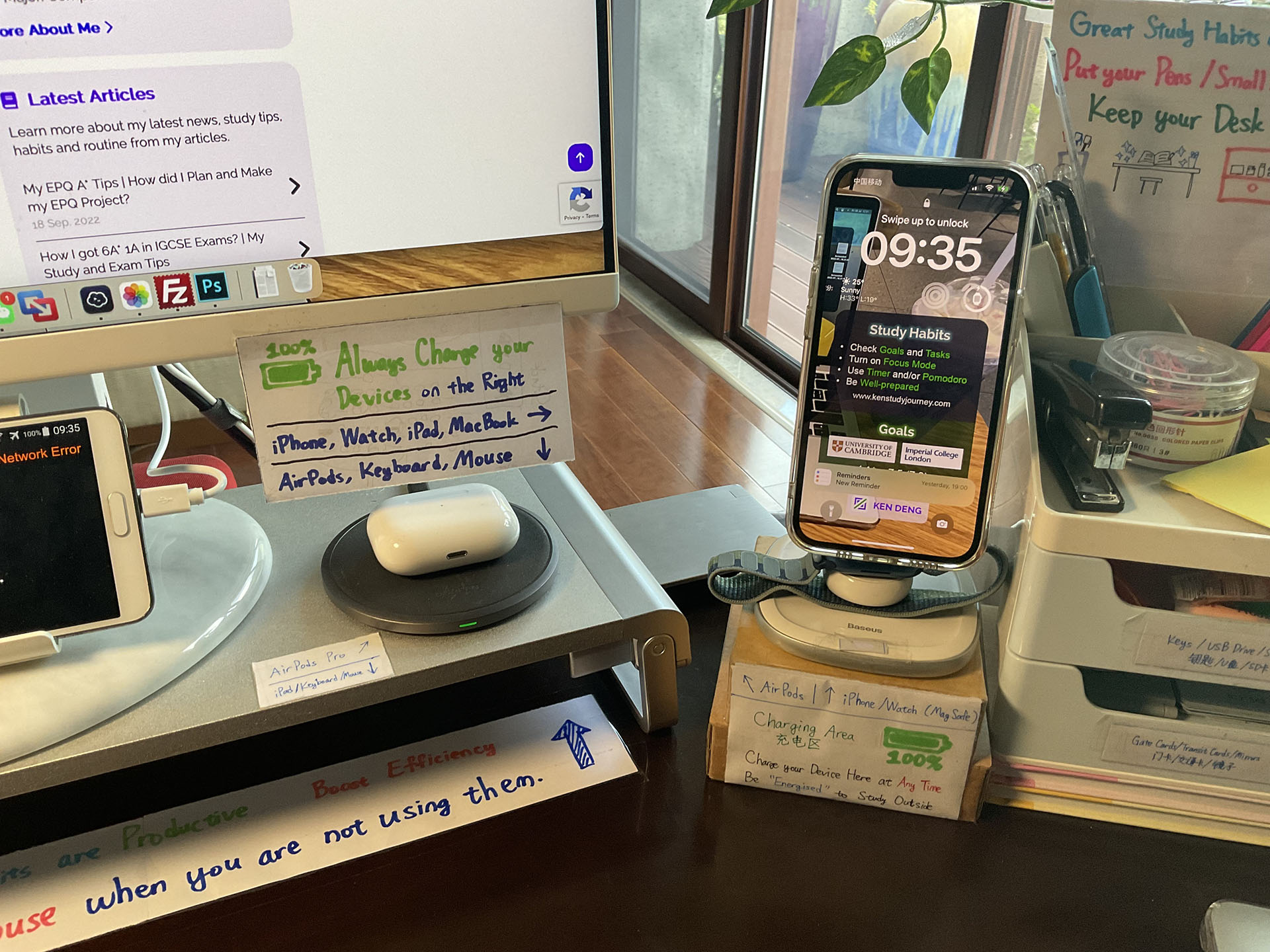 For some devices without such support, including my iPad Air and MacBook Pro, I keep using the Type-C cables at the edge of the desk.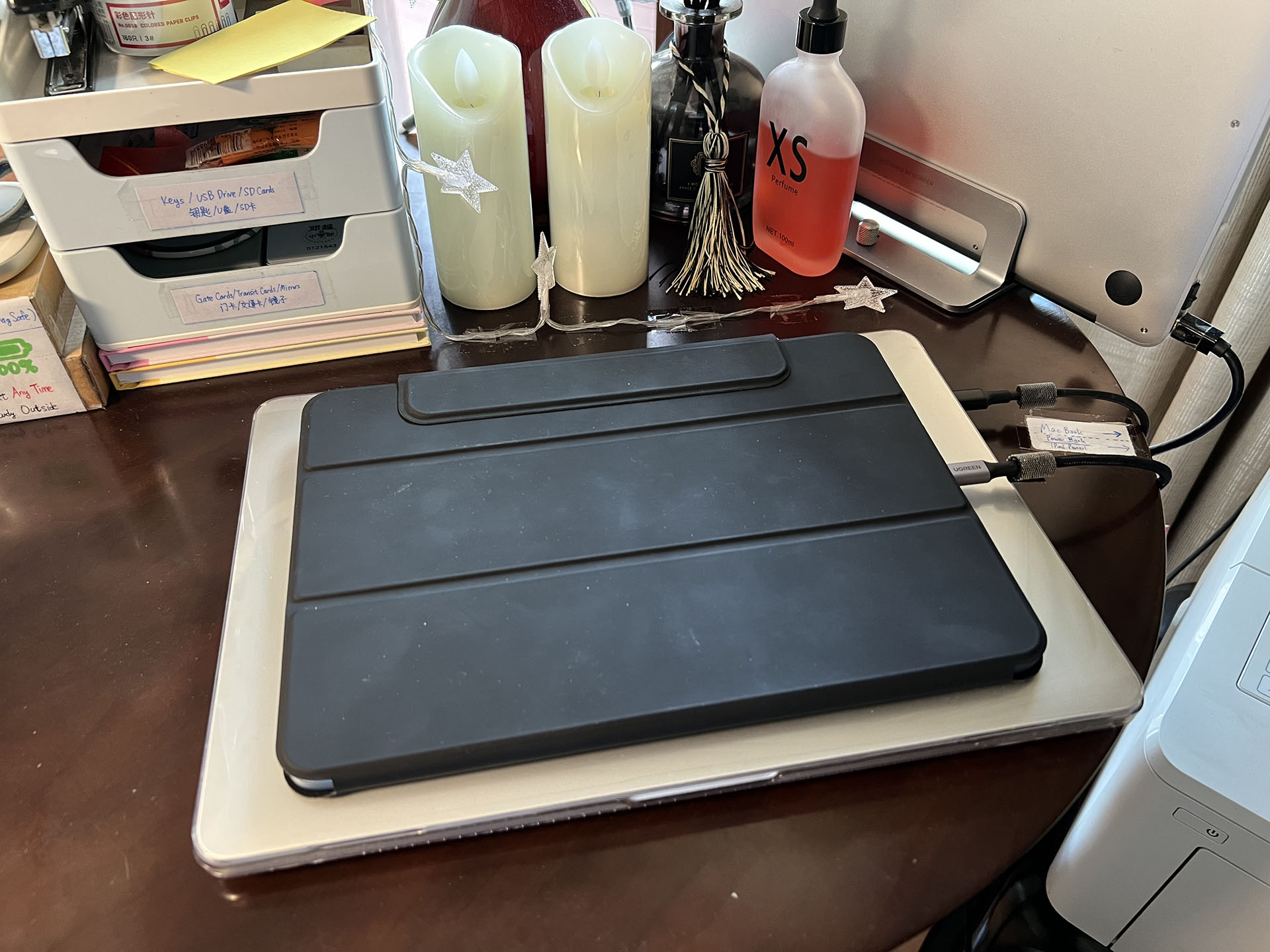 8. Loudspeakers and Music
At the café, I end up enjoying the music playing with the loudspeakers around.
So, what about the home's music? Being inspired by the music and audio system at the café, I have also added some loudspeakers in my bedroom that can be connected with Bluetooth.
Every time when I self-study at home, I connect to the speakers and play the Study Beats or Today's Chill playlists on Apple Music, which can let me immerse myself into a café-like study environment.
There is also a Spatial Audio feature on AirPods, so you can also use your headphones if you are studying outside.
9. Smart Clock and Timer
The next one is my programmed Smart Clock and Timer using my home WiFi network and some old abandoned smartphones.
I put it into Timer mode while studying with Pomodoro technique. It also has reminder pop-ups in the morning and evening.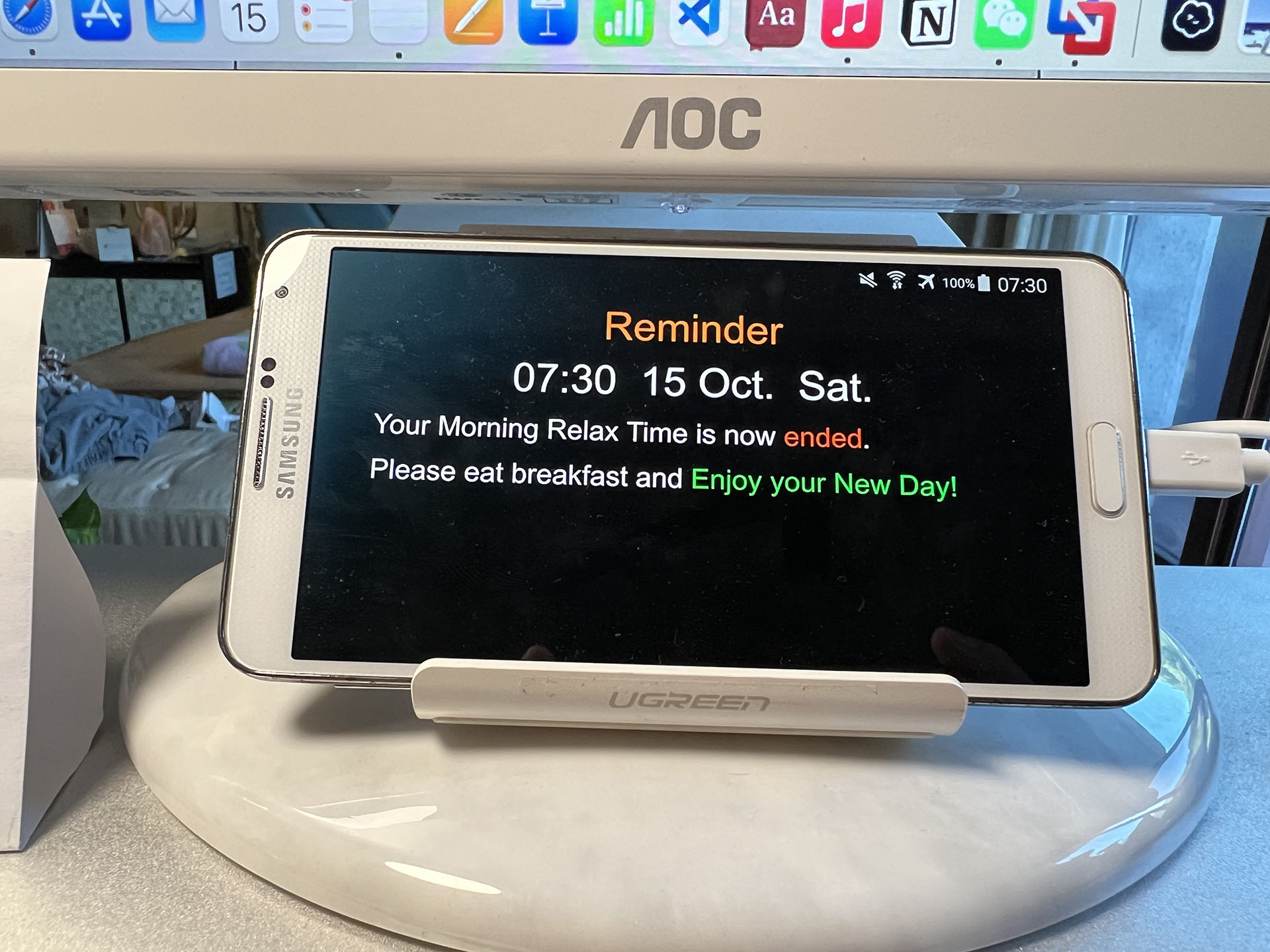 Since I am a self-disciplined person, I always remind my roommates at my school apartment about the minutes left until sleeping time, like: "There are 5 minutes until the light is being turned off, please be ready for sleeping.".
The source code and setup instructions will be available later, but you can subscribe to my newsletter so that I can notify you once it is ready.
10. Tasks and Items List
The next one that improves my productivity is my Tasks List and Items Checklist.
I list the tasks I need to do in the next day on the Notes app before sleeping so I will not be distracted at all.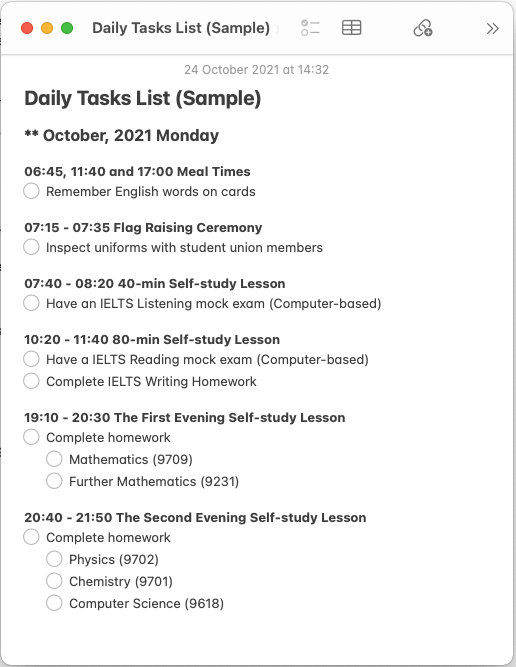 Learn More
As well as the Tasks List, I also have created some Items Checklists to ensure I do not forget my items before studying or going outside.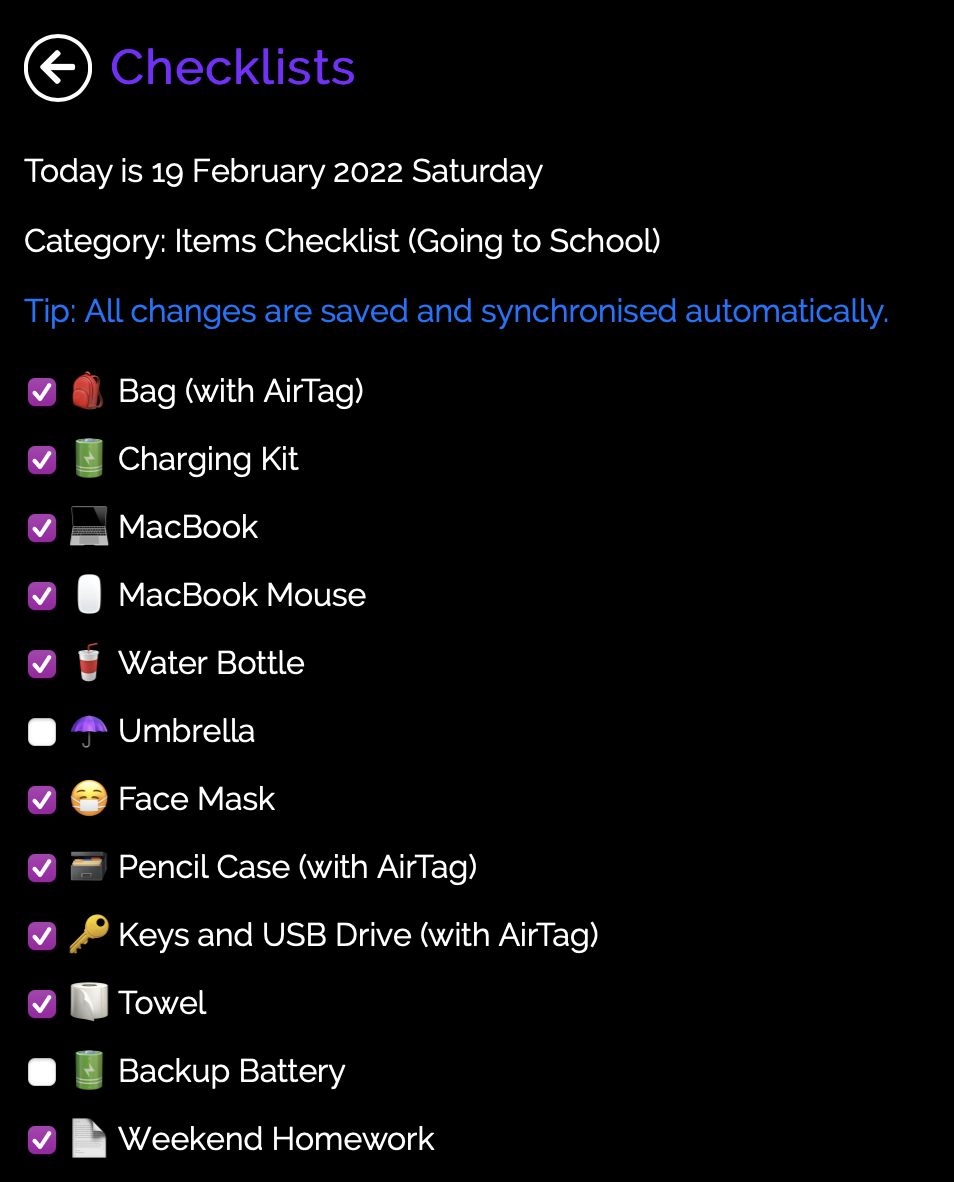 11. Events Board
Do you know how many days are left until an exam or competition?
If you usually forget about your important events such as exams and competitions, the Events Board will help you remember them.
I have been using events boards in my home and school bedrooms.
The board shows the name and date of each event and, more importantly, the days left.
Unfortunately, I need to decrease the Days Left counts by one every time before sleeping.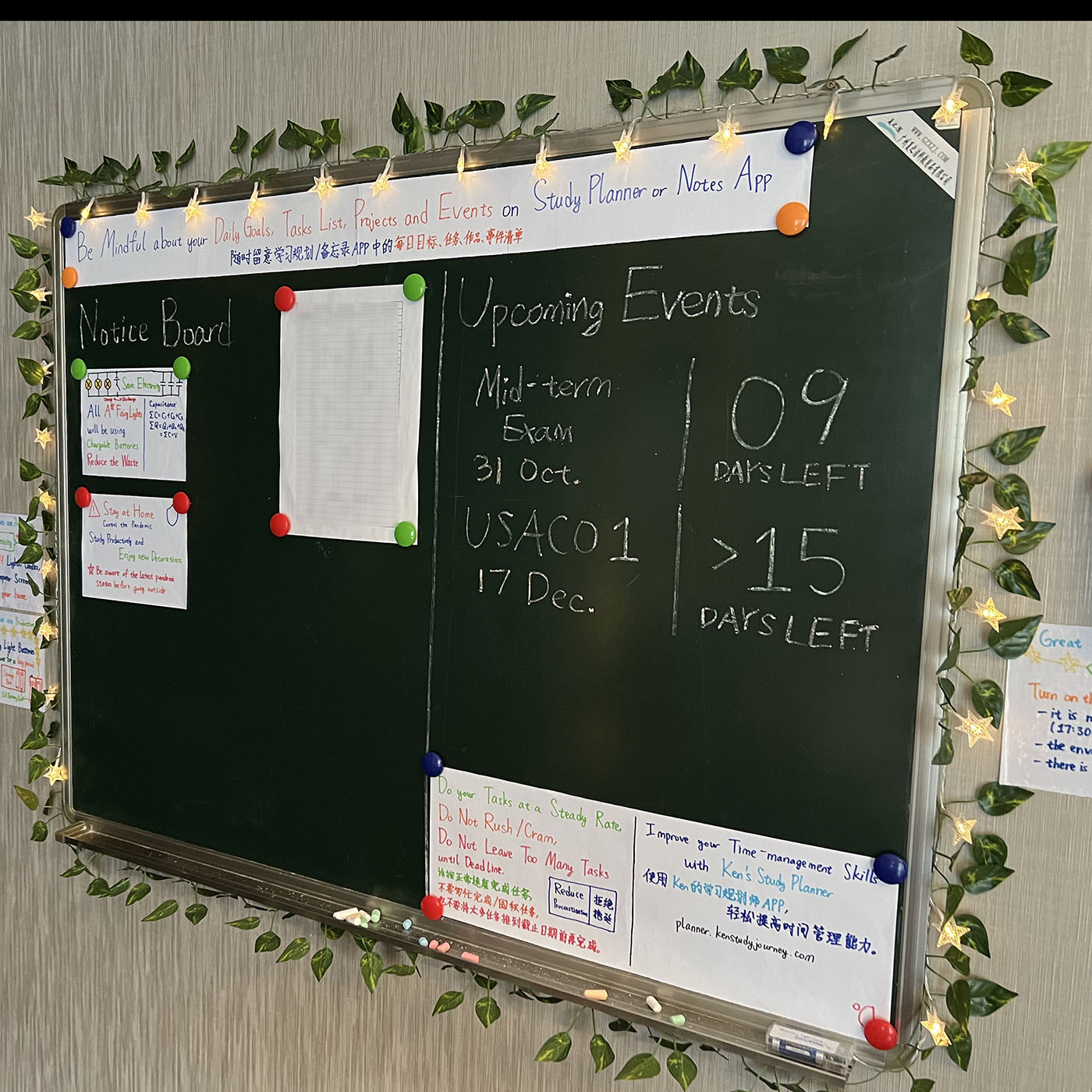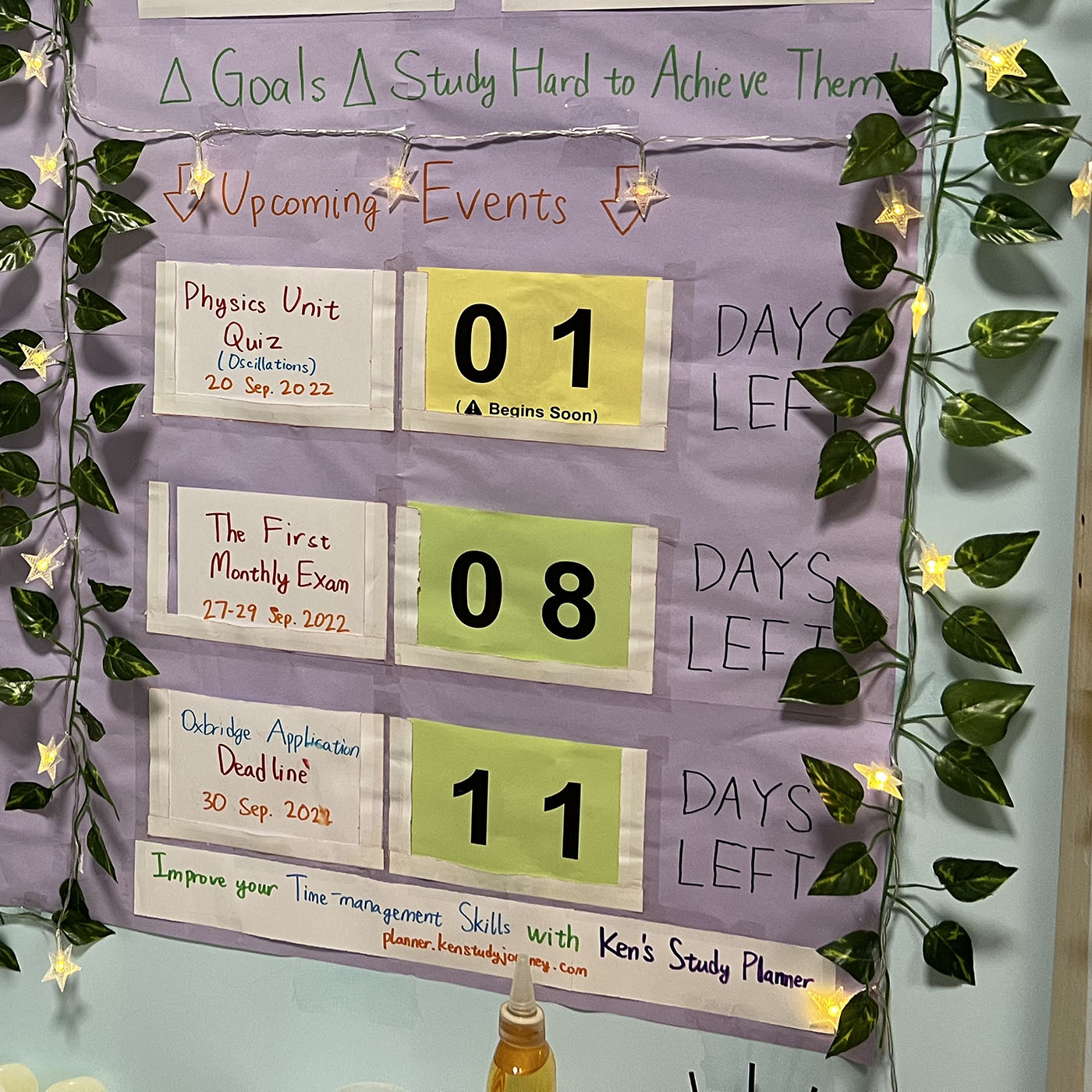 12. Study Planner
As well as the Events Board, I also use my programmed Study Planner to track my daily goals, projects, events, and schedule. This helped me a lot for improving my time-management skills.
For example, it can display the Days Left until my next exam. The box turns orange or red when there are less than 7 or 3 days left.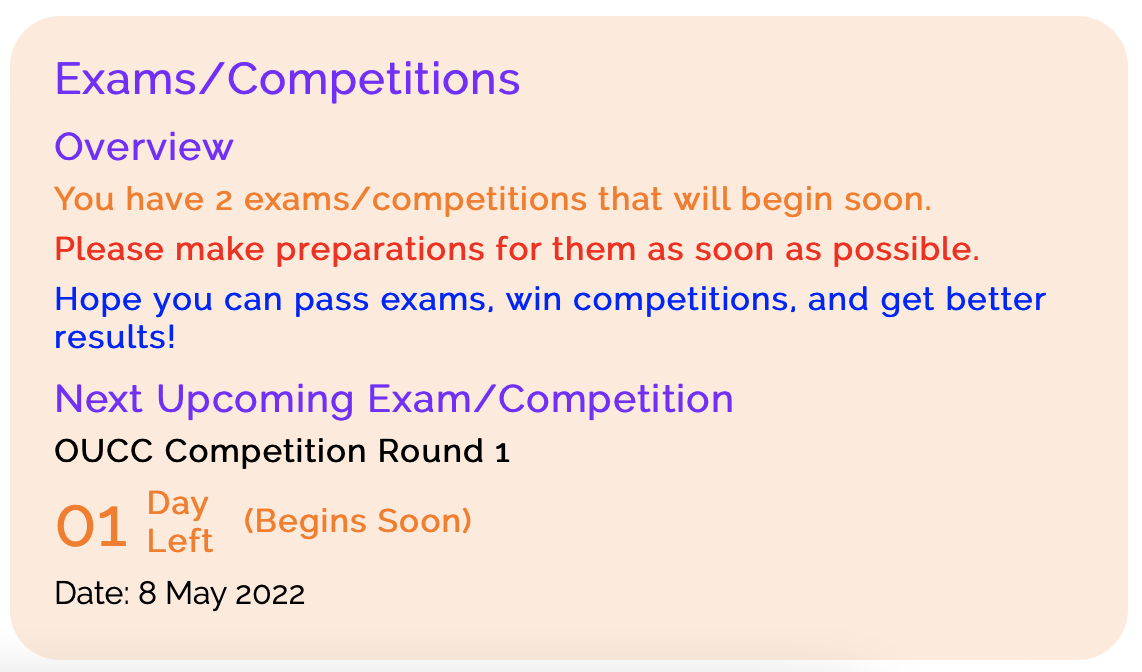 It is completely free and you can sign up to boost your time-management skills quickly.
Learn More
Sign up (Free)
13. WiFi Network with 5G Speed
Do you notice that the WiFi can be slower while studying outside such as café?
Yes, it's true. This is because there are many people using it.
The main disadvantage of studying outside that lowers our productivity is the slower WiFi network, where we need to wait much longer to find online resources.
So, how can the problem be solved at home?
At home, I can enjoy the dedicated 5G-speed network with 1,000 Mbps (125 MB/s) with the ISP's giveaway.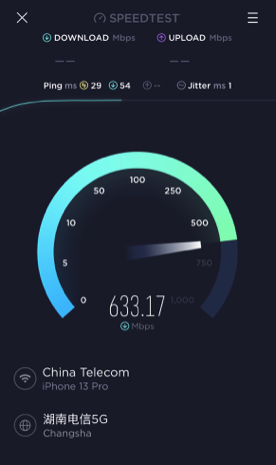 14. WiFi Network with IPv6
The last one is the WiFI network with IPv6, which improves the capacity of the WiFi network.
At my school where IPv6 is not supported, we usually reach the rate limits on some study websites.

I am the network administrator at my home and I have upgraded all home WiFi network devices to have IPv6 support.
Every device has its own IPv6 address without sharing so that we will not be restricted by the rate limits.
You also can Do It!
A few weeks ago, my school organised an apartment bedroom decoration competition, where we got the first rank around our apartment. I always say "Diligence is Rewarding".
Although it may be unnecessary to let your bedroom be fully decorated, you can decorate and improve your bedroom according to your needs. Learn More
Explore More Study Tips
These are the 14 tools I use at home to boost my productivity and I hope you enjoy them.
More useful study techniques and habits are available on my website. You can Explore More Study Tips if you want.
If you like this article, please drop a 'like' thumb up below.
You can share and recommend this article to your friends and classmates if you wish, and write comments below about your feelings, questions and your school life.
Follow my social media to learn more about my latest information.
Instagram/Pinterest: @kenstudyjourney
Subscribe to my email newsletter if you need to receive my latest articles and news.